Director
Moderator
BuSo Pro
Boot Camp
Digital Strategist
Joined

Sep 15, 2014
Messages

3,424
Likes

7,083
Degree

7

Hopefully you aren't playing Russian Roulette with your online marketing ventures - but if you are I'm going to go in-depth on the most crucial component every online business, website, even a simple MFA site (Made For Adsense site), needs. Instead of gambling for the next X amount of months within an industry and later figuring out you are up against a juggernaut or the niche isn't simply profitable, you'll want to do market research to gain the competitive advantage and really know your niche inside and out before you start your ascension. Knowing the type of characteristics of your potential audience is key to leveraging every advantage you have. Knowing your competitors weaknesses and strength will also help you find blind spots they are completely missing.
Some of this information is traditionally used to create a SWOT (Strengths, Weaknesses, Opportunities, Threats) Analysis. You'll be able to find spot opportunities and/or problems, monitor your overall performance and get a better understanding of your visitors and customer database (hopefully you are collecting visitor information).
At the end, I create a quick worksheet that you can download (PDF), and quickly fill out so you can see if the business you are in or are attempting to enter is even viable.
"Wait, wait... Carter, you want us to do work, before work..."
Yeah, you lazy mofos. If you took 15 to 60 minutes out of your day, simply doing proper research, you won't venture into projects, businesses, or niches that are completely un-profitable, and in turn make you rather miserable, hating life.
Who can benefit and why:
Businesses
: Seriously, if you have a business with tax ID, and the whole legit she-bang, and you only have an "idea" of your market, without even writing it down you are destined to fail. 90% of businesses fail within their first year, not because they weren't organized, but rather they jumped into something without proper research. You don't want to realize that 6 months or even 4 years into a business that your model is not really sustainable. Trust me on this one.​
​
Websites
: There are 4 types of websites (with hybrids in between) - eCommerce, Brands, Informative, and Lead Generation. Every one of those types of websites, whether their audience needs to generate money, traffic (advertise sales), or inform people need to know who their end customer/client is. Even if you put up a simple blog, simply having a customer profile (or visitor profile), with an understanding of what the picture perfect visitor would be, puts you 1 step ahead of the competition.​
​
MFA sites
: Well besides all the previously mentioned benefits, if your MFA site takes off, you'll probably start looking into getting better earnings per visitor and you'll realize Adsense doesn't cut it. You'll think of putting up your own advertising display solution and allow people to buy spots on your site. Guess what, since you've done your market research, you've got 80% of your media kit done, since that's what advertisers are going to want to know when thinking about whether you're target audience falls in line with their target audience. Imagine coming in with bad ass stats, makes you look more professional right? Meaning, your going to be able to demand and get a higher price point for your website asset.​
Now, by no means, am I trying to give McKinsey a run for their money, they've got the market research down pat. What I will try to do is create a mini Market Research Guide on how to tackle a new project.
What I noticed in the online marketing industry, is the majority of people jump on the web thinking they are going to make a million dollars by running a blog, and then just start typing away.
Most internet marketers don't know the first thing about actual marketing; which is ironic, since if they took the time to get a basic understanding, they would be able to spot virgin markets and dominate. Most web marketers consider Google their all end to anything online.
I'd don't want to get into a long winded screw SEO rant, but there are basic SMALL steps you can do to start divesting your reliance on one source of traffic and I wrote extensively about within Coordinating Your Marketing later on in this crash course.
Lettuce Begin, these are the topics we'll be going over:
3.
Demographic Issues and Trends​
4.
Future Regulatory and Legal Effects​
5.
Prices and Values, & Customer Perceptions​
6.
Competitor Activities​
7.
Competitor Strengths and Weaknesses​
8.
Customer Service Perceptions, Priorities and Needs​
​
--
Customer Profile:
The most critical component when doing marketing is your customer. You create a customer profile by writing down a brief description of the ideal customer. I'm going to be using a "SpaceShip Buyer", yeah that's right - I'm pretty sure I'm not outting here

. Imagine the ideal SpaceShip Buyer, and what drives him.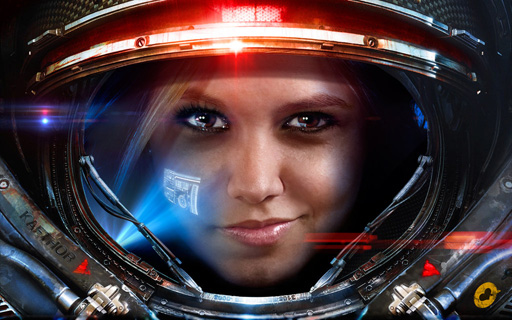 ​
My brief description:
"He (Most likely male) probably has A LOT of disposable income. SpaceShips probably range in the low $1- 2 Billion Dollars. So this individual is probably very successful and runs multiple businesses. He definitely has an accountant, and is more adventurous than most. More ambitious than the average "rich" person, since they are looking to go into space. They've got a curiosity for science or maybe just being on the next frontier. They've probably grew up watching science fiction shows such as 'Star Trek', 'Star Wars', 'Outer Limits', etc."
​
By using my imagination, I can come up with a story/background of the ideal customers life, their hobbies, interests, age range, education, etc. This is critical in future brainstorming sessions on how to properly market to the individual. Marketing is about not only getting in front of the consumer, but connecting with them, sharing a story and engaging. Advertising, is just a billboard ad where your targeted audience 'might' be. Marketing is a higher level. Now imagine you wrote this description and want to figure out how to target this individual. You know they like Science Fiction shows about outer space, at least you assume. You also know they are at the higher end of the wealth ladder, meaning they are going to be a lot fewer of these individuals.
Traditional advertising may not work. This might turn out to be a man hunt to find the individuals who are the richest of the rich. Right there you can scrap all advertisement ideas of YouTube, Facebook, or other low market individuals OR you might not want to. You might make such a huge marketing campaign that everyone is going to be talking about it, all the way to the news stations and that'll get your target's attention. Possible employees, friends, or family may deliver your message for you during conversations, "Hey, you heard about that company that's selling SpaceShips?". Right there, that might get their attention. Or it could be a completely viral failure, but that's for your marketing team to figure out

So a customer profile is the idea model of the individual you are looking to target, the more descriptive, the better. It'll help you in the long run.
--
Product Mix
Product mixes are basically the different products/services you offer. A great example is Apple. They used to have a desktop computer, and laptop. 2 product mixes. To gain access to other markets they've introduced the iPhone, and created a market - tablets - with the iPad. Now they've integrated their products almost seamlessly, with different variations.
But lets take a look at their laptops. They used to have a 13 inch, 15 inch, and 17 inch, simple product line (I'm keeping this example as simple as possible). But now by introducing the MacBook Air, they cannibalized one of their other laptop products - Most likely the 13 inch, since it will now be directly competing for the exact same market share. When you introduce a new product/service, you have to take into consideration the effects it has on your other products/services. You might end up losing sales, revenue, and even worst customers.
I know I'm a big a fan of the 17 inch MacBook Pros, which accounted for 1.7% of global Apple Sales. Guess what these knuckleheads did? They discontinued it. Yeah, I was pissed and so were a lot of other people. I imagine anyone willing to buy a 17 inch version would be a die-hard fan or someone with a small penis that needs to compensate for something else.

Either way, I got fucked over. I swore to never buy another Apple laptop again, but realistically that won't last, cause I am a part of the cult.
So, when you're doing any product mix research, look at your competition, see what areas are they leaving open, watch for weaknesses, and watch for strengths. It's key to your overall profitability more so than anything else. Knowing your best product, and what not to axe if the time comes is critical. Match up your product/service side by side the competition, and note weaknesses and strengths.
FYI, cannibalization is not always bad. It maybe necessary if there is a plan to phase out an inferior product with a superior model.
---
Demographic Issues And Trends
Alright, now that you have your customer profile, you've pretty much can put together the demographics that exist by doing a quick glance. Depending on your targeted audience, there may be significant issues and trends that you need to look out for. Currently, there are not real great "sentiment" monitoring tools on the market, so the next best thing is to follow keyword tweets about your niche. Get Google Alerts on everything in your niche. Try to figure out how your potential customers will interact with your business and could react to changes in the overall market place.
For example, we're selling space ships, what if it's discovered the earth is hollow, and the middle is actually made up of reptile people? Not an issue? Well, it might be since one of the reasons for going into space might be to find new life forms. Well now it seems they are right underneath our feet. Space travel in general might become dull. Now everyone wants to go inside the earth, and that's the new hot thing. That's an issue (actually a trend).
You need to be on top of everything. If you were on top of deep exploration, you'd see a potential hurdle or opportunity. If you were on top of that new topic, of reptile people, you might take that to your advantage and start a campaign "hey, it might be time to get off this planet, they might eat us." OR you can modify your space ship to also work underwater, to explore the inside of the earth and pop up on the other side. This shit is getting weird.
An issue, might be that all your top billionaires might get hit with a serious tax in the coming months if they don't dump it into a special project that will create new jobs - Thanks Obama. Maybe as a "SpaceShip Seller", you can now turn this into an opportunity where you talk about the spaceship needing a dedicated crew, that will be a tax haven, so those billionaires don't get hit.
If you can see the curve coming you can correct your aim, and win. But you have to be looking up.
--
Future Regulatory and Legal Effects
So with any business there is going to be some regulatory situations that do occur if an industry doesn't police itself. We are currently seeing that with the FTC with all these disclaimers on blog posts, tweets, Facebook post (I dunno, I assume this is in that new regulation book). Most people worried about the FTC regulations are going to be marketers. But if the business you are about to create happens to be in a regulated market, hey you'd better be well aware of that. If there are any trade organizations, make sure you are aware of them.
Google "Spaceship associations", "Spaceship regulations", and other things which can be used to find sources for your industry. The parts you used in your spaceship might also be regulated, you need to know that. Example, Jet Fuel, how easy is it to get it, what's the regulations on transporting it.
And Legal, Can you just build a rocket/spaceship launcher in the middle of nowhere? Are there specific environmental effects?
Let's bring the FTC into this one again, what legal repercussions are there for advertorials? What about blogging about the new nike shoe? What if you forget to put a disclaimer at the bottom of your site? What are the consequences?
--
Prices and Values, AND Customer Perceptions In These Areas
Alright, pricing is everything. For the most part everyone wants to charge the highest pricing possible, but that's not always possible, if you and your competitors don't have a unique selling proposition, and they are cutting each other's throats with lower pricing.
Perceived value is also critical. What you perceived something at might not be what your ideal customer perceives it at. And most of the time, they might in-directly tell you. I'm of the school that "pricing is determined by what the market will bear". If a customer is willing to pay you X amount of dollars for something your competitor is charging half of, you'd better have better packaging, a unique selling proposition, or something that will show the added value of buying from you.
Even Customer Service is a perceived value. Take a look at the Apple store, by all conventions, they're products are pricier than their PC counterparts. But that customer service, and taking everything to the next level service is added into the price.
I remember I bought a MacBook Pro 17 inch around 2008. It was pretty high ticketed, had the RAM maxed out, HDD maxed, everything MAX. I didn't care, it was my baby. I worked with it for about 4 years, then the motherboard fried on me. So I took it to the Apple store, and they said it was their fault and they fixed it for free. I didn't have the Apple Care or any additional shit. Anyways, I got it back a week later, turns out, they put a slower processor in my MacBook Pro, so I took it back to the store, and they replaced it after 3 days or so. I decided to turned it on there in the store, and Bam, monitor didn't work. Since the manager knew the situation, they offered to upgrade me to the new model and transfer my files since I've been back and forth several times, at no additional cost.
So now I got a brand new Macbook, with all my old stuff, and I didn't pay a single dime. Now, if this was any other computer maker, would that level of care and attention have happened? I doubt it. After that experience will I not be singing Apple's glory to everyone I know? Yep. In the long run, they'll make more money by pleasing me, a loyal customer, versus telling me to go fuck myself. Now think about all the products/services you've sold online. Are you telling Customers to go fuck themselves afterwards? People will pay for quality, but you have to appear to have quality as well. People want to give you the benefit of the doubt, so in their own minds, they don't think they got scammed or fucked over. Goodwill goes a long way.
Pricing is key for any business. It'll determine whether you're profitable, or go broke. Do you want to be perceived as a high end business, if so, certain things like coupons, discounts, or promotions can't fit in your sales funnel. BUT that doesn't mean "added benefits" can't. Imagine walking into a Bentley dealership, you've made it, and then they ask if you have a coupon, the fuck? First thing that comes to your mind is "Bentley is fucking up." The perception of Bentley will deteriorate in your mind. Perception is reality.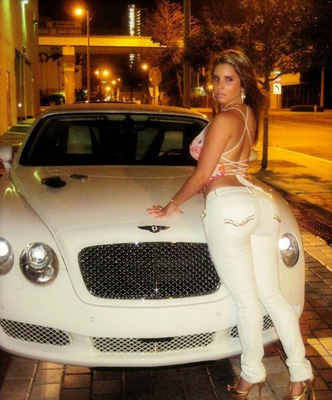 ​
Now think about walking into a Dollar store, handing a coupon to the cashier - that make sense, correct? A dollar store's unique selling point is they are cheap. They are in the business of low prices, and undercutting the competition. But, you get what you pay for.
Take all that into consideration when thinking about pricing. Do you want to compete on pricing or value. Do you want to appear above the competition with quality as your backbone?. Or Do you want to be in the mud cutting each other's throats. Me, I prefer quality, but then there are times when you can put out a service with a lower price that will take market shares away from your competitors, and make profits up in volume. But you have to decide your pricing model early on.
You can always Lower pricing, But you can NEVER increase pricing - or at least without a really fucking good reason.
People will have the perception, your product is worth, X, and if they see prices going up, they'll go into defense mode. Prices going down, they'll be more open - IF the perceived value make sense. If you see Bentley selling cars at Hyundai pricing, you know something's off. (Connects with Unique Selling Proposition later on)
---
Competitor Activities
Well, this is where most of you online marketers have it right. Ahrefs.com, Majestic, and all the tools people are using to figure out what's going on with a website that's ranking. Match and exceed.
It's important to note that you have to be realistic with your competitors when starting out. The goal isn't to take on ESPN out of the gates, but take on the competitors within reach, and climb up the ladder as you gain notoriety within your industry. If you have an extremely unique selling proposition (USP) and the value can be seen immediately, you may become the de-facto alternative for your industry, and this will propel you to heights you may not be ready for, but will love. The key with any online business is having that USP and being able to showcase and convey the message to your audience.
Mituozo talks about some things he does:
"I'll look at competitors, what they're doing, what I think they're doing well, what they're doing badly, then try to come up with a site which solves the problems they're not solving too well if it's a big branded site. That could be solving problems for a particular demographic that I think is underserved, or a particular geo location, whatever really."​
My spin - I download all my competitors' adwords ads, creatives I can find, and put in a respective folders called Competition > CompetiitonWebsiteURLs.com > Adwords. I gather about 100 competitors, mostly directly, and some in-direct competition's data and just save it. After a week or so when I'm going through my planning, I go back and mentally absorb everything. I try to figure out as much about the competition as possible. During this time I create a textfile (yeah lame, .txt), with Likes and Dislikes, and just add every note I can about what my competition is doing.
A Big master textfile, and by the time I go through it, I've learned more than I could before even jumping into the market. "A fool learns from their own mistakes, a wise man learns from the mistakes of others." Now, once you have all these strengths and weaknesses, you can jump into the next section.
Let me throw a shout out - this is where my buddy
@Bloghue
goes into detail about what he does with
WhatRunsWhere
.
@Bloghue
speaks:
Competition analysis (if you have big names ahead of you) is pretty damn interesting. I specifically am a fan of WhatRunsWhere for competitive analysis. People, especially brands, are investing heavily into media buys - it's then just a number game on how well you negotiate more often than not. Once the report arrives - it gives you an extremely intelligent idea of what exactly it is that those guys and their teams are doing. Their banner text/pictures reveal pretty well on how specific of a targeting has been done. Sources are outed as well.​
​
I heavily rely on demographic metrics - age, gender, ethnicity etc. Always have.​
​
I then further analyze the topics social media outreach. Now there might not be a competitor necessarily promoting their page. I just want to see the general acceptability of the niche across variant social outlets. If it is there, that adds more brownie points to my research.
http://socialmention.com/
is a wonderful tool for that.​
-
Various Tools for your conquest:
SERPWoo
- Obviously our all time favorite tool (disclaimer: I maybe a co-founder of this tool), SERPWoo allows you to watch your niche's keywords and monitor who your top competitors really are. What I like to do before entering a new niche is do keyword research with SERPWoo's keyword finder, SEMRush, and Google Keyword Planner, find the keywords which are not only the top priorities of my niche but also the ones with "buyer intent" (more on this within the Keyword Research Day of this crash course).
I then create a new project, normal, national wide, and one that's local if I also want to target a specific region. I input all the keywords I found, and input my domain as well. Afterwards as the data starts gathering I love tagging my competitors with red tags, so the system will start recognizing these individuals and give me more information on them if they increase in the search engine results rapidly, or decline, or have any weird sudden movement in real-time.
BuzzSumo
- This tool helps me find out what's hot within social media for my niche. I simply input a keyword and find all the top articles and their social metrics by social platforms. Since you can sort by the platform's highest numbers I can create similar content around those top performing articles and generate similar buzz. But the real key is I'll be able to monitor the top guys killing it in my niche and what their social movements are and then mimic and eventually exceed their strategy.
Another trick with BuzzSumo is I can find key influencers in my niche and ask for a guest post from them onto my website - therefore allowing me to leverage their authority, credibility and influence - while allowing my brand to reach their audience since they'll be encouraged to push it to their home grown audience.
--
Competitor Strengths and Weaknesses
Me - not being a big fan of Google being my primary source I continue to advocate for multiple streams of traffic. So, Watch what your competitors are taking advantage of, things that might be in your blind spot. For example, there are several new avenues and marketplaces which most online marketers have not even begun attacking.
Kindle and ePub. Amazon is putting a lot of effort in attempting to compete with Apple, and you can use this to your advantage. Have a product that fits in this demo, make sure you have a Kindle version of it! Apple and Android marketplace are growing at a phenomenal rate. Even if you can't take direct advantage of it now, simply have an app, that will create some user functionality/connectivity to your business giving you a direct avenue to your customer base. What's more personal than a phone? Get in their pockets, and collect emails, and grow your customer base. Being on a personal device such as a smartphone falls into the play with the Communication aspect. How you communicate with your customers/clients is crucial, and that ties into customer service.
What about Yellow Pages? Do you see your competition continuing that old and tried route? Does it make sense to the demo? For example, people are still killing it with computer repair in the yellow pages from my research. Anyone that's willing to look in a yellow pages for "computer repair" must be in desperate need or are extremely un-tech savvy. Are we going to advertise a SpaceShip for sale in the yellow pages, probably not, I doubt the demo uses yellow pages, and most likely has assistants that handle their research. It's easier to think outside the box, when you see and know what your competitors are doing, especially the most outlandish stuff.
Now this is the section where you start thinking and coming up with your Unique Selling Proposition (USP). A USP is something that distinguishes you from your competitors. Sometimes it can be small, sometimes, it can be huge. But the more the unique angle you have and if you are able to broadcast it correctly through your brand's communication and marketing efforts, that can be the key and corner stone to your business. The USP is the reason you'll be profitable.
Think about it like this, you're walking in the mall, and see two different cellphone offers. AT&T and T-Mobile. They all offer the exact same thing, but T-Mobile has "unlimited data". Now think about it, notice the commercials you see for these big brands, they really will only highlight their USP in their commercials, why? Cause that's the make it or break it decision. Everything else being equal, the USP plays a major role in the deciding factor for consumers. Write down your USP, and make sure it's front and center in your marketing.
Wait a minute now, Carter, what if the competition copies me. Well, that's going to happen, but you've got to highlight your biggest benefit and advantage over your competition, until it's no longer an advantage, then you move on to the next thing by surveying your customers, listening to customer service, and figuring out what your consumers want new features of.
One thing that I can guarantee, "Consumers don't know what they want, but they will tell you what they DON'T Want." Keep that in mind throughout your surveying.
One thing you have to realize, is if you become very successful, they competition is going to copy you no matter what, you might as well take a huge leap forward before they do that. Keep your customers happy, and get referrals and you'll have no problem. Customer service is key though.
--
Customer Service - Perceptions, Priorities and Needs
Customer service is paramount to a business. It's the direct line of communication with your customers. During your market research, note down what's the perceived problems with communication with your competitors OR the lack of problems. What are they doing right which you'll need to incorporate, match, and hopefully exceed.
The other day I was on the phone with my bank looking for some assistance with my account. First thing I knew they were outsourcing their customer support to India (sorry my Indian fans). Don't you hate that? I got transferred 4 times, and it seemed like every time I got transferred it was to the wrong department, and I know it was a language barrier problem. In that scenario, what would you think about the way they treated you? Would you have any real loyalty to that bank? Mind you I ended up being on hold for over 40 minutes, and as you stay on hold, you only get more and more angry.
Now what do you think happened with the last person I talked to? I almost blew up, but I stayed as calm as possible, the representative worked through it, and in the end he was able to fix my problem within 2 minutes of being on the phone with him. I wished him a Good day and hung up. Was it worth it? Nope. Whole lot of waste of time, but I got my problem resolved, but I still didn't feel satisfied. In the end, I probably will not be really loyal to that bank. Why, cause I was treated like shit and I didn't feel like I was a priority. Even after my problem was solved, I felt like I wasted my time. Now, if I had my problem resolved within 5 minutes, I would not have thought twice about it.
That's the problem with customer service, it's very very difficult to gauge good customer service, since customers aren't complaining. They rarely go and write great reviews. BUT bad customer service is easy to spot. A pissed off individual will always write a bad review, and go out of their way to talk shit about the business and not recommend it to their friends/family/associates.
The key I see to gauging great customer service is in the follow up. Once a person buys something for you, follow up a week later, whether it's a phone call, an automated email, or something that sparks a conversation. I remember when I first started out, I was terrified of customers. I thought they were all out to get me, and what I was selling was an inferior service. But then I put myself in their shoes. At the end of the day, they just want something that works, and makes their life a little easier. So if you can deliver something that works, and bring extra comfort, hey you've got a customer for life. And referrals are usually right behind them.
Since we are mostly online businesses, think about the way you are communicating with your customers. Can they reach you in a timely manner? Are you following up to talk about any concerns - even an automated email 1 week out and then another one 3 weeks out is simple enough. You'll find that customers love hearing from companies that they bought from, since they want to know their voice is heard. Those reply emails are critical, since if there is a problem, they'll tell you exactly the problem they are having, and that will in turn, help you improve your overall product/service/business. Solve their needs through customer service, and you've got a real business. This is where customer feedback, surveys, and questionnaires help you get a better understanding of your customer base.
Just having better customer service is worth having to pay a little extra for a product or service, keep that in mind.
--
Communication
Understanding how you are going to communicate with your targeted audience is critical as well. Make sure you get a great grasp of how the competition and the general niches traditionally communicates with customers. AND, if you see a weakness, exploit that to your advantage. An example, if you're selling SpaceShips, but the competition is not utilizing Twitter or Facebook, even though celebrities are on there talking about exotic adventures, use that to your advantage. Always attack where the enemy is weakest.
That was just for proactive customer acquisition though. What about customer service? Have you noticed companies like SalesForce are now paying close attention to twitter and Facebook for customer support? Even Pollo Tropical answers their tweets of complaints. Does your competition take advantage of the next generation of communication? Also, keep in mind, does it make sense to for your target audience? I can't imagine a lot of people complaining about their Spaceship on twitter, but I guarantee you in our scenario we'll know about problems beforehand directly from the customer.
--
Public Relations
What happens if all hell breaks loose with your company? Imagine the worse case scenario, in our example, lets say our SpaceShip during mid-flight bursts into flames and kills everyone. PR nightmare right? Correct. It might be a scenario where you'll need to re-brand, you might need to explain to the public what happened, what you are doing to remedy the problem. In that scenario, that's probably a death blow to our company, very few entities - except for the government, might be able to comeback from that.
Now, this is where the fun starts, get examples from within your niche on PR nightmares and problems that your competitors have gone through and brainstorm on ways to get out of them if you were in their shoes. Why? Cause it'll give you the opportunity to start seeing advantages and unique selling propositions as well. Imagine if our competitor's SpaceShip burst into flames because they used cheap jet engine - bro I'm not a rocket scientist. By seeing their problem, you can move to capitalize on their failure, and talk greatly about your superior engines, with quality parts, and bullet proof this and that when selling. After a disaster your potential customers are going to be looking for reassurance, give it to them, "Can't go to Venus with those cheap parts bro..."
--
Conclusion
More than 90% of business fail within a year. The number is far greater with website projects. The problem with most online marketers/SEOers is, they take a "hobby" approach to their online business versus a traditional grind of b2b, since they feel they have something to fall back on. That's why a majority of website projects fail. You've seen their tombs when you look for open source projects that aren't complete. You've seen incomplete websites that don't seem to have a real defined objective. The majority of problems that website owners face can be eliminated by doing proper market research. I've attached a quick market research checklist that you can fill out on your next project. I attempted to keep the questions as simple as possible, for speed and to create a general outline. Take it, use it to your hearts' content. If there is something anyone thinks they should add, let me know, I'll create an updated version.
Oh yeah, here is a website that will probably take your overall business to the next level:
http://www.demandmetric.com/premium-content/all/free
(Free Marketing Tools)
You'll thank me later

Any questions, comments, flames, hate, let me know. I'm in outer space man... If you need me to further explain anything let me know

- Also don't forget to download the checklist attached!
File:
MarketResearchChecklist-2016.doc.zip
- ZIP File 32kb
File:
MarketResearchChecklist-2016.doc
- DOC File 131kb
Carry on...
- CCarter (

@MercenaryCarter
)
Additional Day 3 Study Materials:
--
UPDATED on July 3rd, 2020:
Here is a great video from
DigitalSargeant
about Buyer Persona:
Last edited: