Director
Moderator
BuSo Pro
Boot Camp
Digital Strategist
Joined

Sep 15, 2014
Messages

3,424
Likes

7,083
Degree

7

Traffic Leaks - The Final Level​
Preface
I want to dedicate this thread to all those internet marketers like Eli / bluehatseo, Bofu2u, Slightly Shady, and Barman, and others who's blogs I used to lurk around and attempted to drain the knowledge out of for years from the shadows. Sometimes I visit some of the old sites, and it feels like ancient ruins, some are lost forever, only accessible from archive.org now. There are a lot of new characters on the scene, and some of them I don't recognize their faces, but recognize their techniques, it comes from the Ancients, like passing a torch to the next generation, it's a new day for all of us. What new characters will emerge from being a lurker to center stage in 3 months, a year, or even two, maybe they'll emerge from the orientation section, why do you think I'm always down there? I'm keeping my pulse on the future. I remember reading some of you guy's stuff, and that stuff was magical, it inspired me to be better than I am and see things in a whole different light. Thank you!
"
It is said that what is called the Spirit of an Age is something to which one cannot return. That this spirit gradually dissipates is due to the world's coming to an end. In the same way, a single year does not have just spring or summer. A single day, too, is the same. For this reason, although one would like to change today's world back to the spirit of one hundred years or more ago, it cannot be done. Thus it is important to make the best out of every generation.
" -
Yamamoto Tsunetomo
(
Hagakure
, circa 1709)​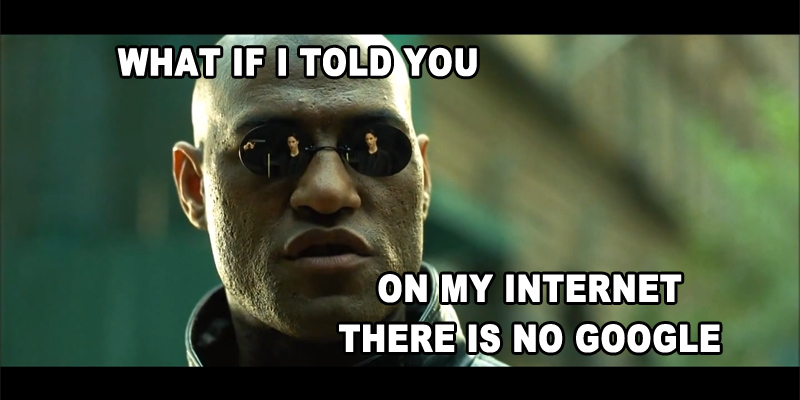 Traffic Leaks​
"
Everything around us seems to be changing. Nothing seems to make sense anymore.
" -
Yamamoto Tsunetomo
(
Hagakure
, circa 1709)​
But this isn't even my final form yet... My story begins during the turn of the 3rd millennium, all I wanted to do was be a marketer, I heard something about some super "search engine" being built, but that all sounded like another Lycos to me. So I didn't get into SEO till much later. I did online marketing in the purest form - went to websites with traffic and studied ways how competitors and other marketers were extracting traffic to their own websites, and what I found, well let's just say was rather basic, 1st grade level methods, but boy did those basics work!
There has always been these vague talks about "other" traffic sources, and I wanted to dedicate this thread to hammering that down and talking about their potential. Delete everything you know about internet marketing - at least for a moment. We're going back, way back, to the beginning. If a website exists and it has traffic - a portion of that traffic can become yours - Period; this is what we call a Traffic Leak. It doesn't matter what website. It's your own creative limitations of how to drive that traffic to your website that stands in your way. So we're going to burst open the pipes, let the leaks become a stream, and then the stream into a torrent.
Definition of Traffic Leak:
A lost art, basic concept, really. A traffic leak is when you go to a site, community, or area where people are congregating and funnel that traffic to your own for profit venture - website. Its a technique us Ancients used before internet marketers thought Google was and end all be all to the internet. Once visitors continue to visit your site on a regular basis because of a traffic leak - if the site is sticky of course - you've got them.
--

Before Getting Started (Creating A sticky Foundation)
"
If one is but secure at the foundation, he will not be pained by departure from minor details or affairs that are contrary to expectation. But in the end, the details of a matter are important. The right and wrong of one's way of doing things are found in trivial matters.
" -
- Yamamoto Tsunetomo
(
Hagakure
, circa 1709)​
There are 2 things to always keep in mind when finally getting traffic to your site with any method.
ONE:
Traffic leaks work best when you have engaging content on your site, that's sticky - remember that - doesn't hurt to
Big Brand
that site either. Make sure to capture their minds, and emails or some form of direct communication with them so you can tap that ass for dollar dollar bills ya'll later on. Once they give you permission to market to them, by giving you their email or some form of communication,
Permission Based Marketing
, they trust you, you own them. Like a crazed college chick in love with a college professor, you own that ass. That's a devotee - that's potential revenue. But don't hit it the first night of course, space it out.
No matter what type of attack you do to get traffic, the foundation of your websites have to be rock solid. And by rock solid, I mean sticky. Have a clear defined goal, just sending traffic to your homepage is the lazyman's way of doing it. Your site has to have one or more of these objectives engraved on every page of your website:
Generate sales/Revenue




Create Opportunities to re-market

Email Newsletter Sign up

Make sure your segmenting according to the audience source, demo, location, and as much info as you can get on them - Hint: surveys that feed back into your database)

Growing Audience - Sign Up forms (Community, etc)




Growing Brand Reach

Social Media Engagement

Followers
Fans
Connections
When you start out with this mindset and understand the reasoning behind defining each portion, it'll put you on a level playing field with the big boys where you start thinking at the Macro level or in God mode. Being able to communicate in a one to one method with your audience is a major component to your success. If you start attacking internet marketing without this foundation, you're leaking revenue, and not just today, but potential revenue that could be coming to you in the future - re-marketing opportunities - lost forever.
Every website should be doing one of these goals, that way if a traffic leak method dries up - *cough* SEO *cough* - at least you have a growing list of targets and made some money in the process. Yes, even websites in your private blog network need to pay their own rent (direct = revenue, indirect = collecting emails for re-marketing - make sure to tag each email to know the source), otherwise you are wasting their potential by just using them for links.
Segmenting your target audience is key, that can be done by demo, hobbies, likes, or things they gravitate toward - also knowing the source is important. Basically whenever you add a person to your list, make sure to tag them with as much info as possible - "female", "age 18 to 24", "Facebook fan", etc. Constantly find ways to get more and more information by sending out surveys and asking questions from your audience so you can tag them.
Why tag them? Well, it'll help you re-market to them and if you are really thinking at the macro level, if you plan on selling that business or web property it's a lot sexier to say you've got a database of 50K women age 18 to 29 years old, who are avid Facebookers with 50% that have shown interest in insurance, raising children, or marriage, and oh yeah, the website gets 2K to 10K visitors daily. OR you can say, yeah I got a website that gets 2K to 10K hits daily... Which one would you assume is worth more?
If you can't get this comprehension in your head, I got bad news you're not going to make it in God mode for online marketing.
TWO:
Automation wins wars. But don't attempt to automate a traffic leak until you know the ins and outs of a platform. Once you know that shit like the back of your hand, get something serious for automation - I prefer CasperJS/PhantomJS with Perl, Perl or Python standalone - but I'm a coder. You might have to hire a botter - the more customized you can get your bots the more creative you can be. Some of these automated tools just won't cut it, but if you are starting out go for it, something is better than nothing.