Joined

Nov 7, 2014
Messages

66
Likes

78
Degree

0
Hey there,
I hope this opening thread finds you all well and excited to begin (what is without a doubt) a life changing experience!
My name for this experiment is ModernMarketeer and I'm a marketeer by trade, working in the marketing department of a large corp.
Everything I've done previously has been more traditional marketing - brochures, flyers, mailshots and events... what the digital world sometimes call outbound marketing.
I've only just begun my journey into digital, having realized the freedom (and riches) it could bring!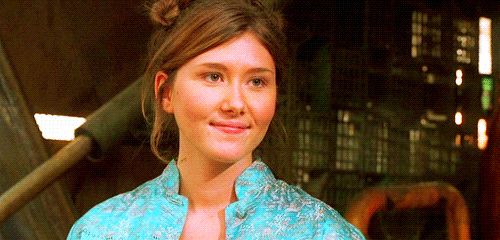 Picking A Niche
I wanted to start a website in an industry where I could confidently produce the initial batches of content and actually make an impact.
The market size should be big enough to support me financially (should it be successful), the market should cross international borders and the audience should have a consumer mind set.
While there's nothing wrong with managing multiple niche projects, I want to build one great site and one great list - one that can be sold to a corporate business eventually.
It didn't take long to think of an industry and carryout some basic market research. After exploring a few angles I decided on a sports niche.
Goals For The Project
The overall goal is to build an industry leading website that becomes the go-to source for information without depending on Google. I want to build the type of site that naturally gets mentioned in forum posts.
I've set an objective of signing up 1,000 people to an active email list in the next 90 days.
What I Hope To Gain
Traffic!
Money may make the world go round but in the digital world without traffic there's no money.
I have this idea, it's something that I'll expand upon as we go through but if I crack the niche and master Google-free traffic sources then the future's going to be very bright for us all.
Time Per Week
I work away a lot, spending a few days each week living out of hotels which means once I've finished working for the day the evenings are pretty quiet. I've decided that I can dedicate a minimum of 10 hours a week towards learning my new craft.
Traffic
Targeted traffic makes the world go round. I created the site just before I submitted my traffic leaks application which means traffic sucks right now.
By the end of this project I'll have a steady stream of at least 500 visitors per day from leaked sources alone.
WIIFM (or what's in it for me)
I wanted to put myself out there because I know that's the only way I'll take action.
The ModernMarketeer name will be worth nothing if I don't follow this through until the end.
My goal (along with mastering traffic leaking) is simply to move the traffic needle from 0 right through to 500+ visitors.
Proof that the system works!
Where I'm At
I've read a lot of blogs and forum posts where the writers start a project and despite starting from scratch and preaching that they didn't lean on their contacts for help - we all know that they do.
I this project to be a true telling that real marketers can find value it.
I have no pre-existing contacts or massive twitter followings to lean on. I don't have an existing mailing list but I've got motivation, an idea and hustle.
My sites currently getting a staggering 0 visits each day but the domain is currently showing with a Google search (even if the brand name isn't just yet).
One thing that I've been keen to start cracking on with is content!
I started out with no content and over the past week I've written close to 13,000 words and 17 articles.
I've refreshed my knowledge of wordpress, setup the site, installed a professional theme ($40) and played around with the editor to get it just right.
Last edited: