If they cease to believe in u, do u even exist?
Staff member
BuSo Pro
Boot Camp
Digital Strategist
Joined

Sep 15, 2014
Messages

2,372
Likes

5,579
Degree

6
I literally had 4 people in the last 24 hours ask me if they could get into the CC9... So that tells me they see a benefit to generating serious traffic. But something is completely off with the current process. So when something is broken we have to come down from the clouds and fix it. Sometimes your students have to see one-on-one what's going on to get to the next level, so I'm jumping in and leading by example...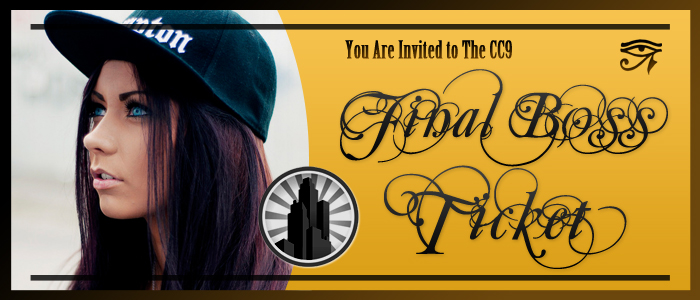 All my posts are going to be percentage based traffic wise, maybe ROI, maybe some other fun metrics. My goal is to grind at this daily with not one but TWO projects of mine, my 2nd project has a twist since it's going to include my business partner:
@enya
(thread:
https://www.buildersociety.com/threads/cc9-omniboss-one-above-all-else.596/
) - We'll be updating that project over there. I'll leave this first project here.
I'm going to be right here in the trenches with the original CC9 side by side, grinding on generating traffic. I know you guys love doing shit once a week, working 30 mins then taking 6 and 1/2 days off... I'm going to be doing things a lot different.
My only goal is to generate more targeted traffic to an informative site.
@MetaData
and
@The Engineer
are both aware of the site and are also aware of the 2nd project site as well.
Next Steps:
Day 1:
Gather a list of 100 platforms to traffic leak from. This is going to be the most time consuming part, but it's going to be critical. The niche is going after medium sized businesses (some small business can be in the mix, but overall the end goal is medium since they'll need the bigger flow), and is being monetized through generating leads which are then sold off to different providers depending on the needs of the business. It's going to be a bit difficult since it's going after a smaller niched out group. The CEO or business owner, or executive fills out a lead form to buy a service on my site. I then take the lead and send it off to the appropriate party.
Linkedin is probably going to be one of my first sources to look into. Going to industry specific sites and engaging users is another goal afterwards.
The overall market is pretty segments with tons of players, but no one dominate force. Offline marketing maybe involved later on - actually it has to be involved to gain the competitive advantage, since if I can be the first person to educate the business on the importance of this service then I'll have a customer for life. For the most part most businesses are confused as to what's going on but know they need this service period - they just need a helping hand, so my goal is to be that helping hand by providing great content that will make it more comfortable for them to utilize me to find the source of relief for their pain.
Day 2:
Knowing my audience I've got to do some extensive keyword research, luckily I just launched
SERPWoo's Keyword Finder

- To help me in this journey. My goal is to get to 100 compelling titles and topics to utilize all over the internet to generate traffic for. I'm going to write all the content myself as I go along, due to the specialization of the niche. I have to write content that will help business owners, so it has to have the authenticity that outsourcing lacks. These are business owners not consumers, so they'll be able to spot bullshit right away.
Day 3:
Gathering a list of 100 persons in this industry who I want to write guest-posts on my main site. (You know, getting other people to create content for me... in exchange for exposure

)
Day 4:
Newbie guides - Going to write out 3-5 newbies guides in a single day, short ones that can be expanded upon later on. Afterward going to start outreaching to individuals for guestposting and partnerships which could benefit both parties. (Not going to go into specifics there, but it's a win-win-win for everyone).
- This is an ambitious 4 day schedule since I still have my primary duties with my other main projects - but I'm not going to cry about not having enough time, I've got to make time period, Either you want it OR you don't want it - Period, End of Story - no comma, just period. If someone running 2 full time operations can add 2 more projects and continue outpacing you kids... you need to re-think your priorities... I'm going all in...