I've had these Amazon mobile popover ads for around 2 months by now: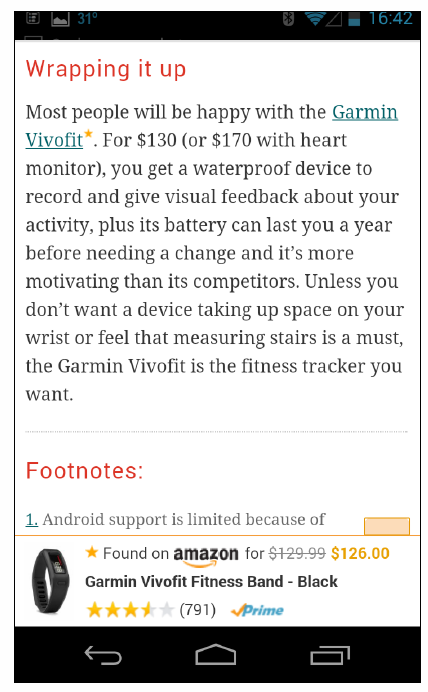 I'm getting a 1% CTR and a 5% conversion rate on Amazon for these. Earned peanuts so far - less than $30 over a 2-month period.
I thought about A/B testing these, but with this performance, I should probably just disable them and save me some time.
If anyone's had success with these, I'd love to hear your opinions! Might be niche- or audience-dependent.
Pros:
Cons:
Extra server requests to Amazon
Difficult to A/B Test
Poor CTR
Might reduce visitor's willingness to click on other links after hiding the initial popover
Site looks spammier on mobile