Joined

Oct 7, 2014
Messages

468
Likes

688
Points

2
Let's be honest for a moment...
Who here really thinks that most of the black, white, grey hat debate is that important?
Let's forget the non-sense about that because there are idiots in all camps.
I believe that SEOs are in one of two camps - Primarily Strategic or Primarily Tactical.
I do whatever I have to to rank sites within the limitations of budget and how 'clean' the sites link profile needs to be.
As do all the best, most of whom make my eyes weep with how good they are.

Why are some are so good? Regardless of the 'hat' label...

I would say it's because they're strategic... If you've read The Strategy Paradox you'll know it means very little if you can't be flexible, but that too can be part of a strategy in some senses.
In order to be strategic and flexible then you sure as hell need to know the nuts and bolts of how things work...
Why do they work?

If you don't understand then your knowledge is essentially useless and it's going to expire, or it'll almost definitely let you down at some point.
It's like saying you know something, but really you don't know anything.

Tactics have their place in a good strategy, but if you put tactics above strategy then you sure as hell aren't optimizing anything.
Nonetheless, I get the appeal. I know guys who have bought houses in cash by just following tactics.
These guys are all show and no go when it comes down to it though.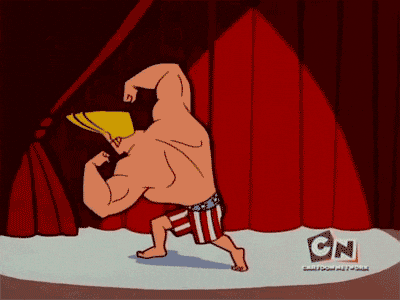 I think it's a mindset issue.
I think that for many people it's easier to go join a community, listen to what other people tell you is working and then buy some link packages off of them. Where's the effort going in? I've seen these guys sites... They don't do any marketing campaigns, most of them can't even be bothered to register social accounts.
Let's not kid ourselves, these guys are being lazy.

I was a moderator on a certain SEO forum for a while and the people joining really weren't getting any value, the owner who himself is a tactical SEO didn't see the need to seriously organize any tests or case-studies. Instead this owner just decided to monetize the already paid membership forum even more by offering services, encouraging the tactical approach. I guess as it's more profitable?
A little while ago I logged into that site and saw a member who I recognized from about a year before asking a question that fell on deaf ears, it wasn't even a difficult question... It was something I had learned and understood within the first month of starting to be an 'SEO'.
Was this his fault? Is it anyones fault they get drawn into this tactical approach when it's all that is being offered?

Actually I really don't know the answer to that, nobody is faultless when it comes to the situation they are in...
I just don't feel that people getting sucked into the tactical mindset is all on them.
I know that some of these tactical search 'experts' fear losing everything, because when it comes down to it we all know that a lack of effort shouldn't be producing good results/making your life better...
Things aren't getting any easier, so eventually the algorithm won't be so forgiving.
I was working with the same guy who owns the forum, he claims to make $120k/ month (I think it's more like 50k). I partnered with him on a site 50/50, when I doubled the traffic with <20 hours work he was happy. Around 6 months later he gives away the site which was probably worth around 5-6k minimum and tells me he put a lot more work in, so he doesn't see why he should have to give me any money for it.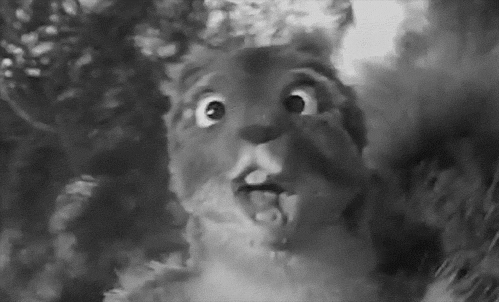 Why was he acting like that?
Is he just an asshole? No I actually don't think so, but I think he's so scared of losing everything he's got because he has no idea how he got there in the first place...
In a way it makes sense that a guy 'making so much' isn't even willing to part with a few grand and do the right thing.
The point is that if you go down that route, no matter how much success you have you're always going to be acting out of fear to some degree.
Is that worth being lazy and not putting in the full effort?

Nobody should be relying on SEO solely, surprisingly, or not so surprisingly it seems to be those who don't engage in other marketing that look to tactics more than strategy.

It doesn't surprise me that those with a marketing background take a different approach as there's a lot more effort required, a lot more understanding required to get results than just being able to buy links and themes. Even paid advertising requires more knowledge than I'll pretend to have.
What's the main difference between the tacticals and strategics then?
I suppose workflow / processes could be the biggest indicator...
@Ryuzaki
has done some great on-page posts and the foundation to any new SEO project (post-research) should be strong on-page.
You don't see it nearly often enough though.

It's like comparing a Chef to a Cook...
A cook just throws shit in and hope it works, a chef follows a strategy that they know has the best chance of working because they understand what they're doing.
I've seen a lot of people start a new SEO project and get stumped by something not working the way they expect;
the way it has before
or
how they are told it does
. At this point they freak out, they'll either scrap the project or hastily start throwing more shit in and destroy the ranking potential altogether.
There is no plan-b because there wasn't even a plan-a.

@emp
has a great case-study on here which shows a site which didn't initially go to plan and he's following a strategy to remedy the problem. I've been following along and it looks to be improving again and we all know that ::emp:: has a strategic mind.
Check it out.
As I asked in the title, which are you? I'm telling you it doesn't really matter... All that matters is
which will you be
?