White Hat Genius
BuSo Pro
Joined

Nov 7, 2016
Messages

1,269
Likes

368
Degree

2
So, in case you all missed the news,
Google News stories will now be even more visible in search. Where 'Top Stories' was featured, now there are even more pictures to steal the attention away from those scrolling down towards search results.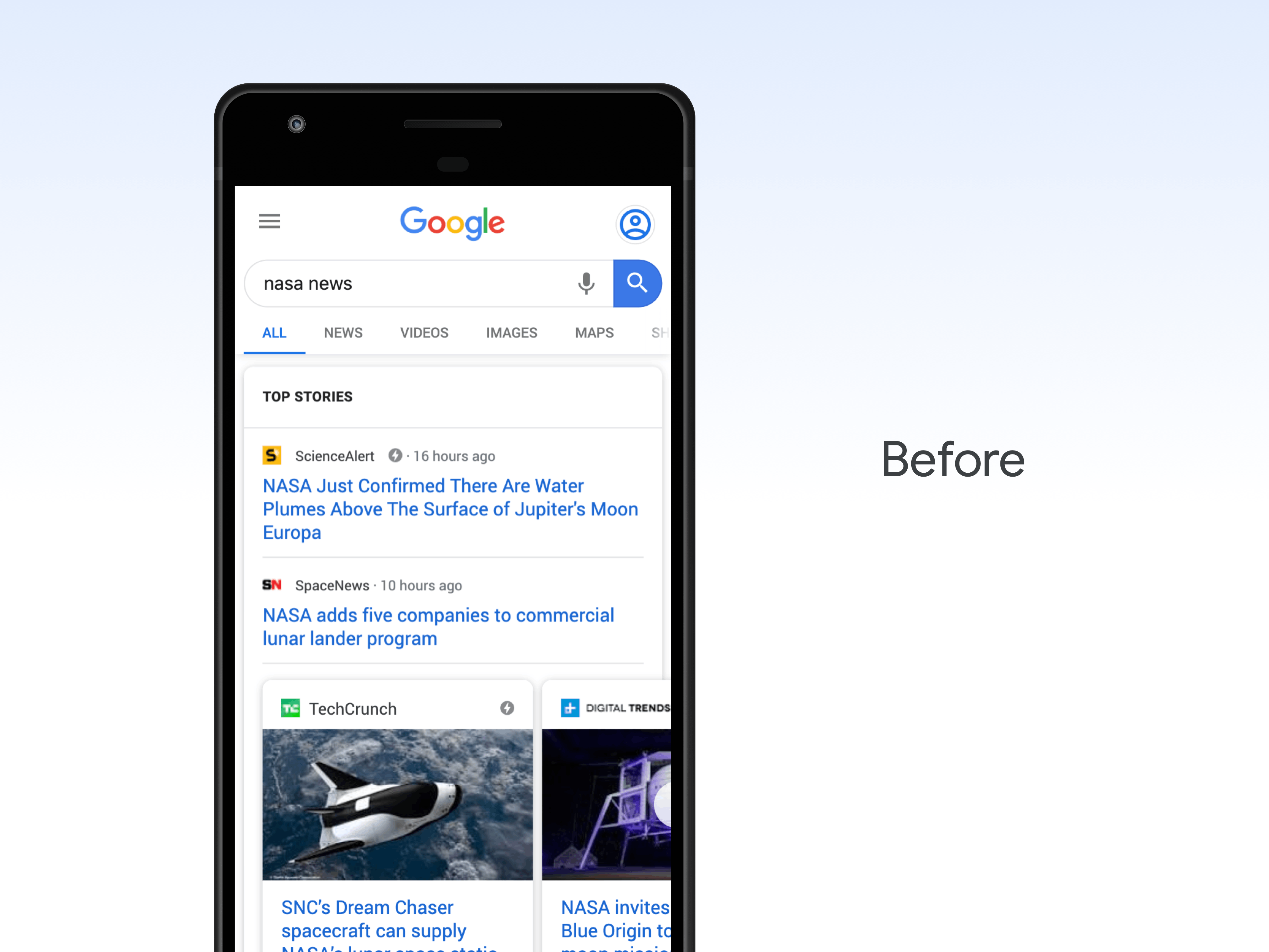 Where is this Google News change going?
In my opinion, the way times are.. People are learning more and more the importance of living for today vs yesterday. There's a true power in those who understand this concept and I think it's part of our natural evolution for this to happen due to technology. Lack of attention. etc.
Google said:

Now, we're using the latest in machine learning to bring this approach to top stories in Google Search, making it easier for people to dive into the most useful, timely articles available.
Before you saw just a photo and a bunch of headlines. Now, you will see a carousel of news allowing scrolling left to right. Basically the attention of people can be snatched before they even go down to search results .
To power this new experience, we developed a new story-understanding technology to map the people, places and things involved in a news story, and then draw connections between them. This technology allows us to create distinct groups of news articles. To generate these groups, we use a variety of machine learning techniques including

BERT models

to examine the related articles and determine where one story ends and another begins. Our research has shown that clustering results into clearly-defined stories is critical in helping people easily navigate the results and identify the best content for their needs.
For the full google blog on this topic:
click here
Another interesting take from this: Google News Network Not Only Sites to Be Published
Google News may
no longer need to be applied for
shortly . The new technology is supposed to be able to recognize quality news sites, their relevant headlines of the day, and automatically put them into search's "Top stories."
Personally, I do NOT buy this part. I've seen some shifts in results but nothing indicates this is sucessful yet.
I also noticed that site's news articles are now being published to the 'google news section' of search in order of their 'power' .. different than before. The ranking was a bit all over the place. There was a big shift in this, within the last 7 days I estimate.
Last edited: