Joined

Apr 14, 2015
Messages

9
Likes

16
Points

0

Hey all - Patrick here. I'm Builder Society's unofficial #1 lurker and top fan. It's weird saying this, but I've been doing SEO and making websites basically my entire adult life. I won't gloat, but I'll just say that most people that hire me don't fire me.
Please keep in mind that this is just a taste of my personal strategy for local SEO. I always tell people if you put 5 SEO's in a room, you'll get 5 different strategies most of which are equally effective. This is true for many industries: architects, carpenters, and even carpet cleaning. There're many ways to accomplish the same goal.
This guide is mainly intended for non-enterprise clients. So if you are here on behalf of CVS or Outback Steakhouse you may just want to glimpse over this guide.
There is just so much content out there on this topic and so many guides but I wanted to highlight some of the most important factors in local SEO and go over them quickly.
Obvious Stuff & Prerequisites
you have a website (more on this in the next section)
your website is indexed in Google
you have a verified Google My Business account
you have an address and phone number
Your Website
Your website is obviously an important factor and something that should be nailed down before you even think about starting to care about local SEO. Your website should be:
blazing fast
very mobile friendly
easily accessible
have information readily available.
Have you ever went to a restaurant website, tried to find the menu and then went to a different restaurant because you couldn't find the menu? Yeah, I have. That is a hard bounce from your website and is a signal. Maybe be an algorithmic signal, 3-pack signal? I dunno but it is a signal if everyone that comes to your website leaves because they can't find information.
I've always been in the habit of embedding a Google Map with your location on your contact page, so that is something I'd also recommend doing on your website.
Google My Business Basics
I am going to skip over this part completely under the assumption that you're somewhat proficient in Google My Business. There's not enough space to re-write my entire guide to Google My Business so I'll just
link to it
here. This guide was originally written in 2019 but I keep it updated. The only thing
missing from it is COVID-19 stuff.
I personally spend a lot of time optimizing Google My Business. For a new client, I'll
spend 10-20 hours initially on GMB optimization
then at least a few hours each week polishing it up. The expectation for the Digital Strategy Crash Course is that you have GMB set up and fully fleshed out in accordance to my guide above.
Reviews
Go full Mother Theresa mode when doing reviews. Keep it very legit. Don't try any funny business, it just isn't worth it. The repercussions can be really bad both technically (getting accounts banned) and socially (getting outed on social media). There are groups that go around making it their business outing companies that do fake reviews.
Get reviews by asking for them. If you want to go grey hat maybe turn a blind eye to incentivizing for them, but don't offer something in exchange for a 5 star review, just maybe something in exchange for an honest review. But again, don't push this... just ask for them.
Reviews from Google Local Guides generally carry more weight, so if you have customers that are Google Local Guides go for it.
As far as posting reviews on your website, I generally don't do this. A lot of people do, I don't. I don't think it really hurts/helps and I don't think they carry as much weight as reviews on Google or Facebook.
Multiple, Duplicate GMB Listings
Having multiple GMB listings is not something I would recommend. A lot of people are doing this and having great success with this but in my opinion not worth it. You might be scoring tons of extra traffic from this but who knows what kind of update will smash you in the future as a result.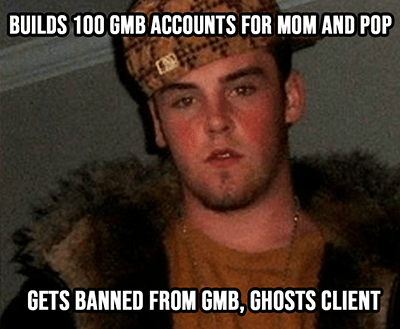 There is a lawyer that I know that was using this method and had a separate account / listing in every town within 100 miles. He hired someone in-house to do this and claims to get great results. I would personally resist the urge to get fast results, as with anything in SEO. Slow and steady wins the race.
Maps Boost(ing)
A lot of people have been experimenting with this method. It basically involves adding geotagged map listings in the vicinity of your business. There are many different methods within this tactic. Some people go crazy adding dozens if not of hundreds of pointers to their business including map links, driving directions and keyword pins.
This is generally a low risk tactic that has achieved high results in the past. This is something that can easily be outsourced for a very low cost, starting at around $10. I know a lot of people that use
this service
and have great results.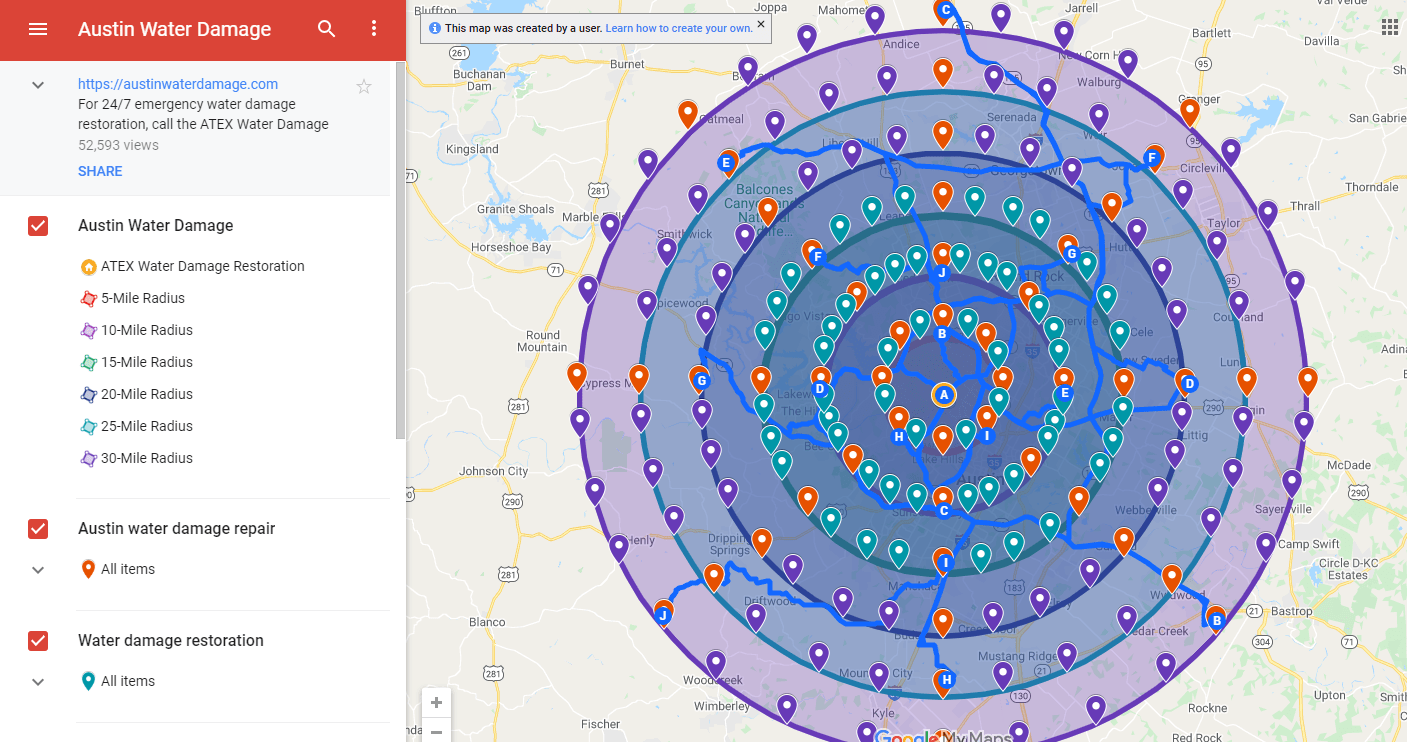 You can go way deeper down this rabbit hole when you start doing things like generating driving directions and questions and answers. All of these signals start to add up.
Proximity
You need to make a decision before you get started where you want to target, and this is a big decision.
Ice cream shops in NYC maybe only want to target people within 500 yards whereas ice cream shops in rural America could be targeting people within 25 miles.
A big mistake a lot of businesses make is trying to focus on too many locations, or too large of an area at once.
If you are just starting out, the easy way to do this is to look at your top performing competitor on Google (not necessarily in real life) and see how large of an area they are targeting.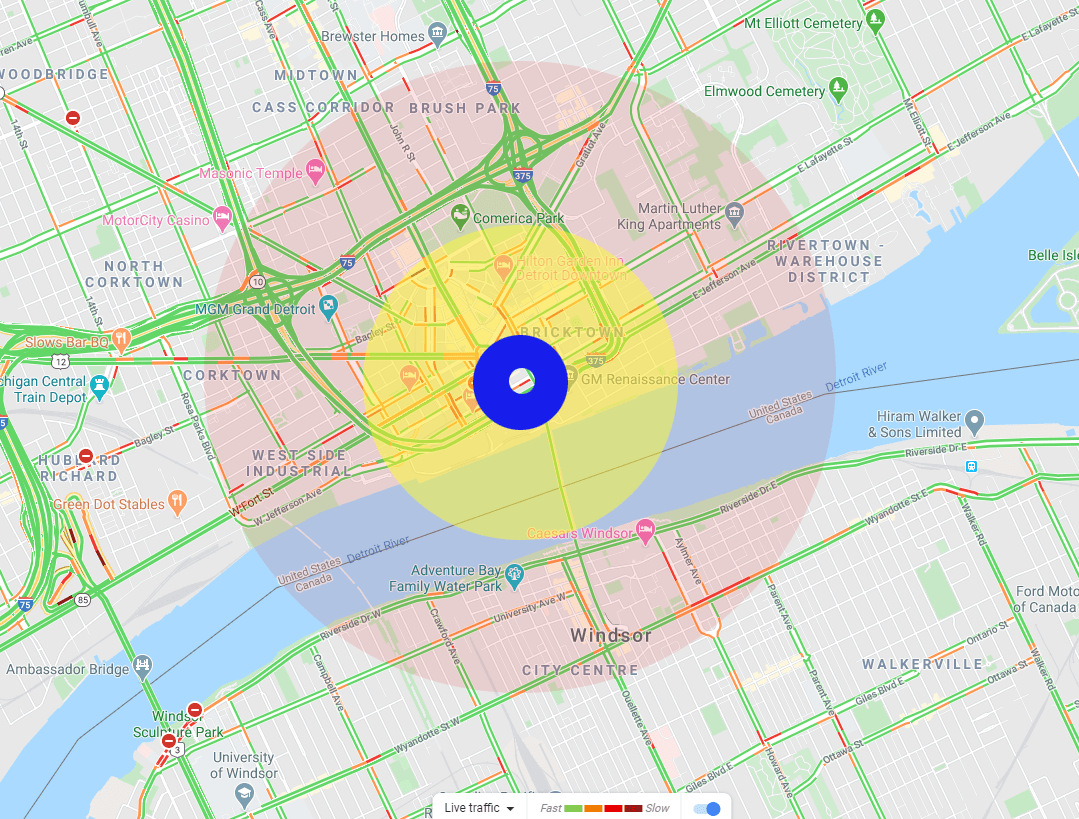 This is a big decision and a very important one. An easy way to get an idea is to self-identify: if you are in an urban area with a lot of competitors nearby you probably want a small proximity. If you are in a rural area with not a lot of competitors you probably want a larger one.
Photos and Videos
Photos, photos, photos boys and girls.
Take tons of quality photos and encourage the hell out of your clients to take photos, and videos.
If your client isn't good at this, it is almost worth sending a photographer to their location to take photos. If they are good at taking photos but bad at editing, you can offer to do this for you. Also remember a bunch of photos equals a good video, you can turn your photos into a nice montage/slideshow.
I did a
case study
a few months ago where I
added photos
to a Google My Business account
every day for 30 days and saw great results
. The "TLDR" is basically that I think photo velocity in GMB definitely plays a role.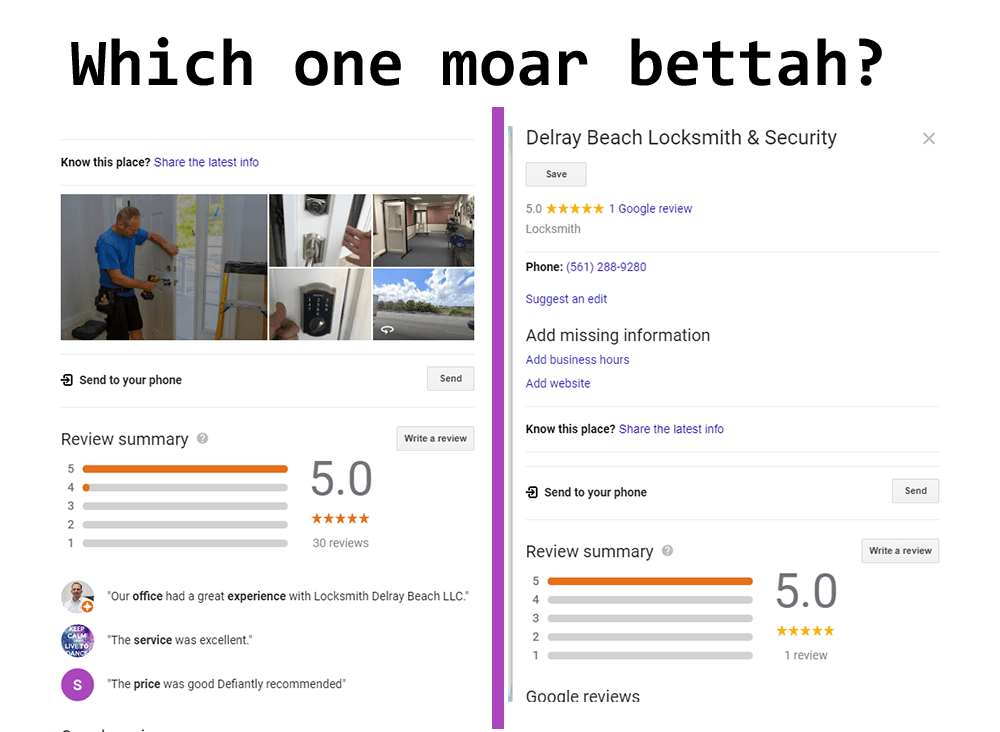 For some industries with walk-in locations you may want to invest in
Google 360 virtual tour
. These carry a lot of weight, and some customers love them. They do come at a cost, and this is not something you can do yourself you need to hire a certified Google photographer to come. They basically stitch a bunch of fish-eye photos together, it is really an interesting process.
Drone videos
/ aerials are also great. It can add a very unique flair to your local presence and customers (and competitors) love to look at these photos. Just make sure you do this with a licensed operator or you could get some backlash from the FAA.
AMP
AMP are Google's "Accelerated Mobile Pages" that load faster due to having less CSS and are pre-loaded by Google for the user so they page loads in the background before the user clicks your link.
I know people that swear by AMP and use AMP-only sites, and others that don't even touch it. If you are well-versed in web development and really know your stuff, do it up. If not I would skip AMP completely. It is really easy to screw this up if you don't know what you are doing.
Citations & Directories
If you are a new business just starting out, then pay attention here. It is easy to get this wrong, and then you have to go back and have to redo everything.
Start by finding the top 10 citations in your category. If you are a lawyer, then you are talking about Avvo, Find Law, Legal Zoom. If they are paid, pay for them. It is worth the money. Manually create the first 10 citations and spend time each day optimizing those citations. Add lots of photos, long / custom descriptions and accurate information. Spend some time replying to threads, other people's questions, etc.
Encourage your client to
remain active on 1-2 of these properties / citations
. You can do it for them on their behalf but it is always better for an expert (EAT/YAML) to do this. If you look at the lawyers (for instance) that have the best local presence, many of them are super active on the Avvo forums giving free non-legal legal-advice and answering questions.
Once you have your base built, then you can go ham and order a citations service. I've always been a supporter of Andrew's service, he is an old school SEO and has done citations for some of the most successful companies out there. So I would definitely recommend
his service
for this.
Whoever you hire to do this, just make sure not to make duplicate citation sources. It just makes a messy situation.
Lastly I would suggest skipping Yelp completely. I am not going to go off on a tangent here, but they do not play fair. I've seen a lot of companies have all of their legit reviews get filtered out, and all of the fake reviews stick to the top. And there is no way to get the reviews removed or even moderated.
Location Based Landing Pages (Location Pages, Doorway Pages)
Some people absolutely need these, some people definitely don't need these, and some people may benefit them.
Example: a restaurant with a single location does not need a location page such as example.com/long-island. Your homepage should be the location page.
If you have multiple locations, these pages should be littered with your address and the name of your entity / city:
example.com/chelsea​
example.com/east-village​
example.com/tribeca​
If you don't know what you are doing with these, have someone else do them. It is so easy to get yourself in a bad situation with location pages either by making too many of them, or by making them and doing them way too spammy or wrong.
Entities, etc.
Getting a little deep here. Try to get in the mindset that your company and its variables are all entities. Your main business name is the main entity you are focusing on, as are many of its descriptors such as NAP (name, address, phone) etc.
You always want your entities to match up on all properties. So if your business name is "Patrick's Carpet Cleaning" make sure it is spelled the same across the board in all structured data, citations, and properties. Same goes with the spelling of your address, and in my opinion the basic description of your company.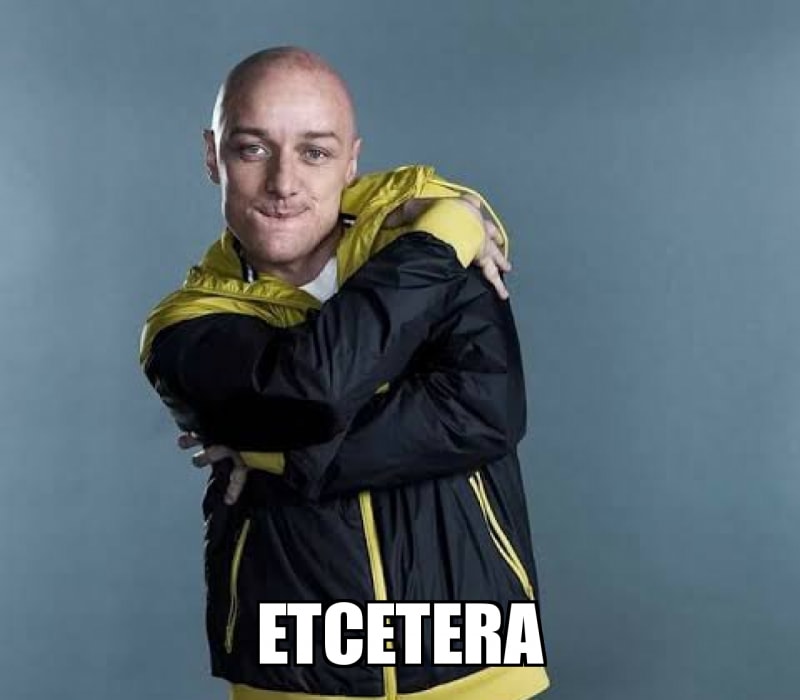 Make your entity a permanent record on the internet, and connect your entities.
Define your entity on the interwebs using structured data on your website.
Interlink them by using Wikidata, dbpedia.
use tools to find related entities
Back in the day it was super easy by using Freebase, but now it is a bit harder.
I can go really deep down this rabbit hole. If you walk away with one tool check out
frase.io
to help you with questions and answers based on entity. Questions and answers are huge in local SEO.
Examples include with highlighted
entity relatedness
:
does your restaurant have vegan options?
does your pet store have boarding?
does your roofing company do gutters?
does your SEO company offer PPC?
If you want to learn more about this check out
SEO skeptic
(now at the
Graph Lounge
) or
SEO by the Sea
as a starting point.
Learning about how entities and structured data play a roll in local SEO can be a game changer for your SEO skill-set. I highly recommend getting confident.
Structured Data
If you are new to structured data and JSON-LD, don't worry, there is an easy way to do this.
At the very least, your website should have the "local business" schema type within it. Just go to
this site
, copy the code, modify it with your details and add it to the source. Ensure that your
structured data matches your NAP.
Don't go crazy with structured data. Remember, you are just letting Google know, in a structured way who you are and what you do. When you start nesting all kinds of schema inside of schema you can confuse the gods of Googlebot and could throw things off. Again, look at the top ranking local sites and see what they are doing. Many of them don't have any schema or very basic.
Adding the local business schema type is one thing that I've seen that will help you get in the 3-pack, along with everything else mentioned here.
Again without going into too much detail I will just say that this is something you should not overlook.
Links
Put 2 identical websites next to each other: 1 with no links, 1 with a bunch of links. Which one you think is going to rank better in local? You need links, and the right kind of links. You need
high quality
,
relevant
,
unique
,
properly anchored
,
high authority
backlinks.
You can ask for links, you can buy your links, you can build your own links, you can use tools... whatever floats your boat, but you really only get one shot at this. Once a link gets placed it is on your permanent record, so don't do something crazy. Don't build links too fast because velocity matters but more velocity is not always better.
Again I can't even begin to go into detail on your backlink strategy but I will say this: If you are only going to do 3 things for local SEO backlinks do this:
make sure your citation game is on point
get in a few highly relevant and high authority paid directories
try to score some local links e.g. your local chamber or one of your vendors.
Pay close attention to anchor text and your anchor makeup, the most ideal scenario is you have a heavy anchor weight of local anchors, mixed in with some randomness. A 70/30 mix I'd say would be ideal.
COVID-19
Keep your businesses COVID-19 descriptions and information up to date. I've heard many tin-foil hat SEO's theorize that this is a "signal" to Google or whatever. Who knows, maybe it is. At the very least it shows your customers that you are active.
If you are a restaurant, bike shop or one of the other handful of niches that thrive during COVID-19 now is your time to shine.
Getting in the 3 Pack
Everyone wants to know how to get in the 3 pack. When I say "the" 3-pack I mean the best 3 pack query
with the most volume
. For a restaurant this would be "restaurants delray beach" or "electrician myrtle beach." Your niche might not produce any 3 packs, or it might produce 5+, it really depends.
There isn't 1 thing alone that will get you in the 3 pack. Getting in the 3 pack is a culmination of all of the above work mentioned. There are some definite factors that will increase your odds:
your on-page matches exactly the query you are going for
local business schema
pristine Google My Business optimization
proximity, prominence, relevance
everything else above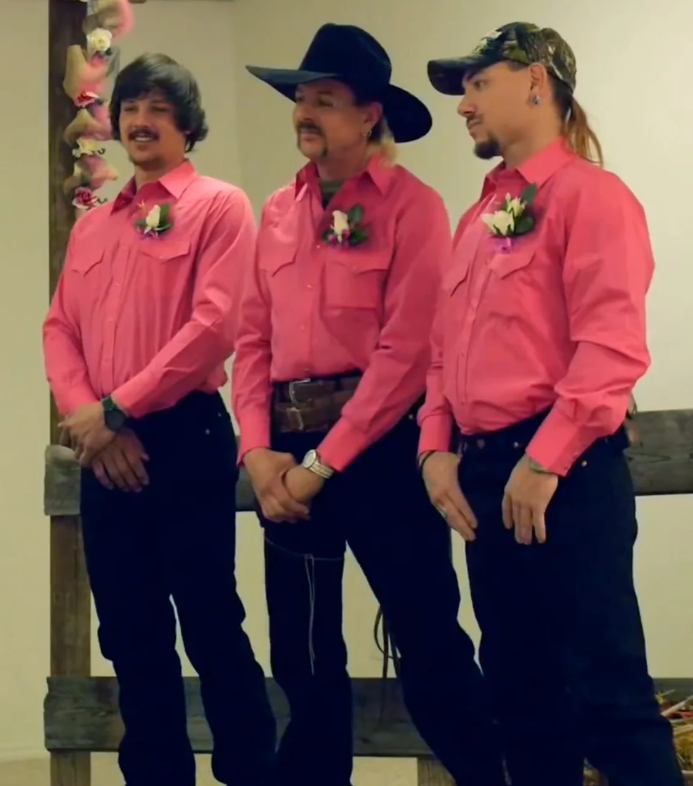 I'll post some more tips about getting into the 3-pack later in this thread.
Social Signals
You may believe in this, you may not, but I put it in the category of "can't hurt." Having an active social media presence is something that will benefit your business anyway, so keep it up and stay active. Also having an Instagram, Twitter, and Facebook with a properly marked up profile acts as a strong "social citation."
The name of the game is NAP consistency. Make sure that it all matches up. When you post and it gives you the option to "check in" make sure to use your business address so that the post shows up with your location.
Getting
customers to tag your location
on social is a clear signal. If you know a customer is going to be posting photos, nudge them to tag your address / location in their post it goes a long way.
Let's Go!!! (Stay tuned for updates)
That is all for now, I'm going to update this thread to expand on the above items and add some additional knowledge nuggets in the coming weeks. Questions, comments or criticisms welcome!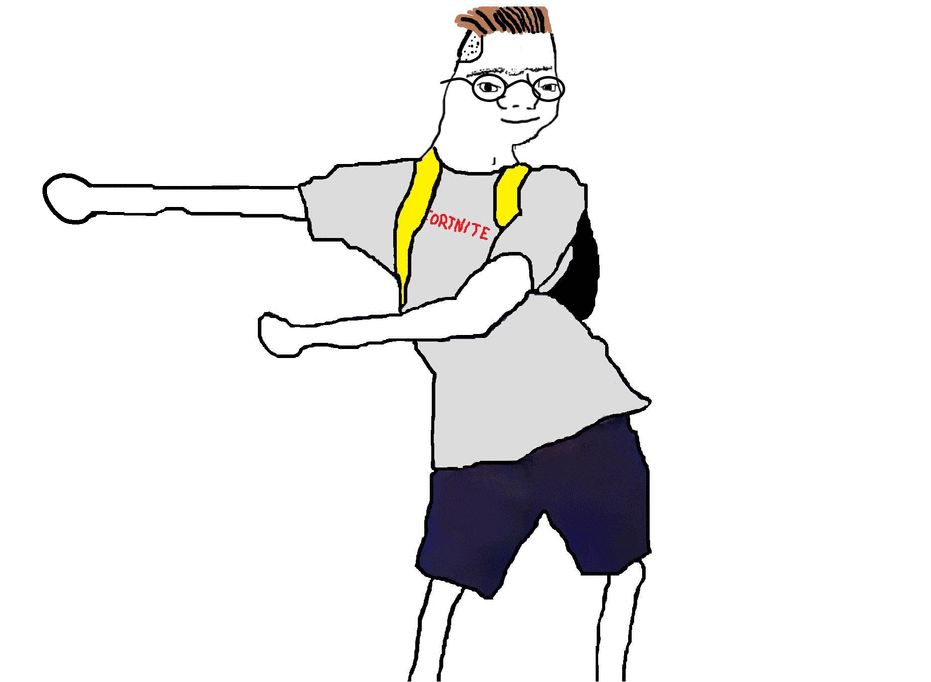 Last edited: