Joined

Sep 3, 2014
Messages

4,783
Likes

9,215
Points

9

This is possibly one of the most frustrating steps you'll take when it comes to building a business. Not because it's difficult, not because it's complicated. It can be overwhelming to feel like everything hinges on this one decision.
And truly it does to some degree, but I've got some tips for you to ensure that you don't box yourself in and screw yourself over. The last thing you want to do is find yourself a year down the road having maxed your growth potential in a niche that's only worth $300 a month.
Things to Consider BEFORE Choosing a Niche
At this point in the game you aren't married to anything yet. This is the best chance to actually sit down and consider the topic from yesterday's guide. There are some critical questions that will direct you in the right direction if you can answer them honestly:
What are you passionate about that you are also skilled at that also has gobs of cash flowing through it?
What are your short-term goals and long-term goals?
What resources, assets, and skillsets do you have to leverage?
Let's look at each of these questions individually:
Determining Which Niche Meets the Criteria of a Good Choice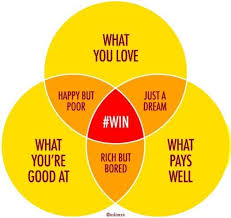 ​
This image above is a classic about going into business. People screw up and choose a niche that only covers two of the main circles all of the time.
Starving artists are happy but poor. They're really good at painting in the impressionist style and love doing it all day! Too bad nobody buys from an unknown artist and you only get recognition after you die, if at all.
I made the wrong choice once and abandoned it while all of my college friends accepted the jobs. All of them became depressed, overweight, and eventually quit the job. One of them is hanging in there and isn't overweight, but he's definitely depressed. We were good at it, and it made lots of money, but it was ridiculously boring.
Blunder #1:
Thinking Small, Thinking Selfishly, & Boxing Yourself In
Here's the typical thought process of someone falling into Blunder #1.
"What do I love? I love money, so that covers all niches. But I'm going to choose the one that makes ridiculous amounts of money, such as selling wind turbines! I don't know jack shit about wind turbines, but I'll learn or pay someone. I know I can't compete with Westinghouse or whoever makes these giant ones, so I'll sell small wind turbines for people to put on their roofs! Yeah! Which keyword should I choose... boom, I got it. "SmallRooftopWindTurbines.com." We in business now."​
The number of problems with this scenario will compound and crush you before you even start. The first problem, this person not only has no passion for wind turbines (no, passion for money will not replace passion for the topic), he knows nothing of wind turbines, and he assumes people will buy small rooftop wind turbines. Then he bought a ridiculous domain instead of branding himself in hopes of getting an SEO shortcut. He never checked to see if anyone manufactures and advertises for these, nor is he ready to float the cost to set up shop and have them built. He didn't validate the niche at all.
Solution to Blunder #1:
Don't Choose a Niche, Choose a Vertical
You don't have to validate the big verticals. Health, Wealth, Diet, Fitness, Finance, Automotive, Entertainment, etc... We could go on and on. That's what you choose and that's where you start. These industries generate billions upon billions of dollars annually.
Now instead of having to dominate the teeny tiny wind turbine industry to get ANY slice of the pie, you can get 1% of the pie and ball out of control. That's much easier.
What our pretend thinker above should have done was choose the
Green Energy Vertical
. Then he should have come up with a brand name that encompassed the entire vertical, such as
WeeGreen.com
. His site focuses on going green, reducing your impact on the environment, and getting off the grid as much as you can by generating enough energy for your own home using small, accessible types of technology!
Because now, when he realizes tiny wind turbines aren't going to make any money, he could easily pivot right on over to small solar panels. Badabing badaboom. He can change all of his wind turbine content into informational authority content and not worry about selling it at all.
By starting large with a unique angle, you never trap yourself. You'll have infinite room to pivot and promote and expand.
Understanding Your Goals and Choosing a Vehicle That Can Take You There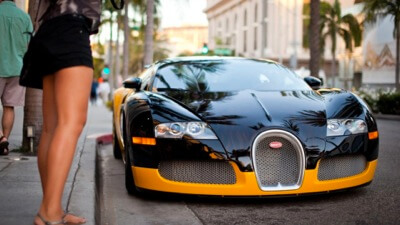 ​
Let's peek into the mind of our pretend entrepreneur again:
"My short term goal is to generate as much money as I can as fast as I can using any means necessary on my website. I'll write and buy a ton of content, I'll spam that content, and I'll get tons of visitors clicking on my ads! Then after I'm earning money like that, I'll introduce the eCommerce side where I sell my own white-labeled products and I'll have a huge bonafide business."​
Blunder #2:
Having Mutually Exclusive Short & Long Goals
Our friend here has zero foresight. He wants to create a micro-niche website on an exact match domain, spam it for advertising, and then sell products. Let's give him the benefit of a doubt and say that he does rank for a ton of terms and starts making $3,000 a month. Cool, not bad.
Now he's ready to source his products and sell them. So he spends all the money he's been saving on 100 units of tiny wind turbines, and stores them in his garage. He builds the store on his site, but can't understand why he's not getting sales... then it dawns on him... people are leaving his website to buy the same product from his competitors, and he's advertising for them! So he pulls down the Adsense blocks.
A month goes by and he's starting to sweat, but finally his first sale comes in! He just made a $50 profit on one sale, and that used to take him 25 clicks. Glory day. Despite his non-branded EMD MFA domain, he starts getting sales due to his rankings. He's up to 10 sales a day and kicking back enjoying his new $15,000 a month profit instead of $3,000.
He's planning a nice vacation to Hawaii when he wakes up to find Google slapped him with a manual action for spam links. He removes as many as he can over 3 months and disavows the rest. He's making no cash during this time so he's extremely happy when the penalty is lifted. But now he's literally got zero do-follow links pointing to his site. He just wasted 3 months of time and is sitting on a garage full of product.
Solution to Blunder #2:
Having Goals Based on a Focused Business Plan
If your goals are:
Short-Term: Money
Long-Term: More Money
...you can kiss it goodbye. Sure, our guy had a business plan, but it wasn't focused and it was built on faulty, risky thinking. He tried to turn a scheme into a business. Scheme away all day, but see it for what it is. Separate your knuckle-head money grabs from your actual business.
Your goals should be focused on actionable, definable, and measurable steps set within the parameters of your business plan. Try something like this...
Short-Term: Create and populate my new business' website with 500 pieces of content that cover the entirety of the Green vertical. Make sure each mentions my unique "Wee" angle and links into the product review category. This product category will include a review for every relevant product plus secondary products I can find. I will establish relationships with these vendors and set up a commission based earning system by month 6.
Medium-Stretch: Now that the static portion of my business is complete, I will create a blog and hire two writers to post 3 articles a day to keep things fresh and entertaining. I will use these silly articles to dominate my vertical on social media. I will grease my competitors and bloggers in the industry through blog comments and social media contact and guest post on their sites to rank better and siphon their fan and customer base. I will create a user-generated-content section and invite anyone and everyone to share their progress and show off their purchased products. I'll hold contests with prizes for the best voted and highest trafficked submission. This is how I plan to expand my reach and become a brand people can return to.
Long-Term Goal: Realistically I believe I can generate one million page views per month and funnel that down to a 2% conversion rate. At 20,000 sales a month with an average of $30 commission per sale, my business will generate $600,000 in revenue per month. Depending on how the market is reacting to small green tech at this time, I may create my own line of products to increase my ROI, or I'll consider liquidating the business to a competitor for no less than $15,000,000 and 5% equity.
Now that's sensible and actionable and based on market research and confined to a consistent business plan. They are
S.M.A.R.T. goals.
S
- Specific
M
- Measurable
A
- Achievable
R
- Relevant
T
- Time-Bound
​
Obviously, you can't flesh out your goals that in-depth yet, but the concept will guide you along as you read and think about the next section where we'll talk about
choosing a direction
.
Summary:
- Don't pick a niche. Pick a vertical (meaning it's huge and contains billions of dollars).
- Pick a vertical that you have passion for and a complementary skill set and knowledge base.
- You can tackle one sub-niche at a time within this vertical-wide business to create a footing.
- Have a self-consistent plan and S.M.A.R.T. goals.
Choosing a Direction Within Your Vertical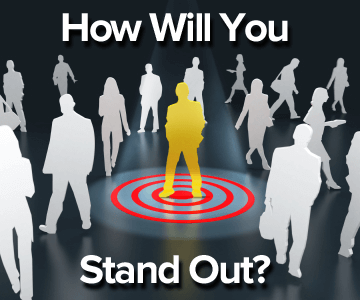 ​
As mentioned, don't even feel like you have to choose a vertical yet. You definitely won't be choosing a direction yet either.
What do I mean by "direction?" You remember how our guy above made himself unique by talking about small and accessible tech for home owners? You need an angle that helps you become a signal in the noise, and that's part of what direction is. Your angle will help you define the entirety of your direction, which also includes your game plan towards domination.
Direction: Your unique angle that supports your product by giving it a marketing edge.​
Your product may be an actual physical product, a digital product, a service, content and information, or anything else that is capable of generating revenue.
Your task includes choosing a vertical that meets the criteria, finding a product within the vertical you can properly manage, creating a unique marketing angle, and promoting it to victory.​
Now listen. You won't get this done in one sitting. You'll need the guidance of tomorrow's topic, Market Research, to validate your product and angle. You might come up with an amazing angle that your demographic rejects and resists because you weren't aware of some random quirk in the culture.
Today is a thought experiment. Practice writing down as many ideas as you can. They don't have to be viable or even within your specific vertical (you should be able to choose a vertical today.) Focus on creativity and being able to generate ideas first. Then after tomorrow's guide, you'll be able to sit down and make a decision. You may need to put a week or two in between day 3 and 4. That's okay. This is no portion to rush.
You won't bog down that hard though, because I'm going to throw some tips at you to help you along.
How to Generate Ideas & Knowing Which to Discard
Your first step towards becoming a successful business owner and operator is to reprogram your brain. You need to step out of the mindset of a consumer and into the role of a producer. As a producer, look at what other producers are doing. Products and niches are all around you.
Get those flyers out of the newspaper.
Go walk through the mall and various shops.
Browse Amazon's main categories and look at the best sellers.
Go look at Flippa and see what kind of sites and ideas other people in your shoes are pumping out.
Browse the Apple App Store and Google Play Store.
Think about activities you enjoy and the products you must own to successfully engage in them.
Think about some complex topic everyone needs to know that you understand very well and can simplify.
Copy someone else and bring a new angle to the table while doing everything else better.
Look at Quora.com and forums and see what kind of questions people are asking.
If you've done this with a pad and paper, you've got a giant list of potential niches to tackle in various verticals (while leaving room for expansion!).
Here's the thing. The world doesn't need another plush toy. It doesn't need another line of urban clothing. There are giants in the obvious niches that you aren't going to take down...
Identify and Solve the Pain Points
You can identify the weakness. You want to find the chink in the armor that you can stab through. Where is that missing scale on the dragon? Where is the gap in the industry that you can slide into?
To answer these questions, you have to immerse yourself momentarily in the consumer side of the industry. What are people bitching and moaning about? What are the pain points in their lives or concerning the products they purchase? You solve those problems for them, make their lives easier by removing suffering or inconvenience, and you're in like Flynn.
However, don't assume you're some kind of idiot savant who looked at a vertical for 10 minutes and is suddenly seeing with a clarity never before had.
Watch Out for Red Flags In Your Ideas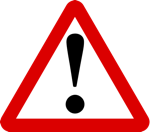 ​
Take this idea for instance...
Vertical:
Health
Niche:
Medical
Sub-Niche:
Nursing
Pain Point:
Encountering & Disposing of Biohazards
​
Cha-ching! Nurses everywhere hate treating patients with communicable and life altering diseases when it comes to using syringes. The danger is poking yourself after being finished. Right now they have carefully place the cap back onto the needle and then throw it into a biohazard container on the wall, which is full of other needles with and without caps. Danger everywhere!
The solution to this problem is this little device I just created in my head of spring-loaded, self-retractable needles. Boom, and they only cost 5 cents to manufacture. We offload that cost, plus stocking and shipping to the hospitals, who offload it to insurance companies, who offload it to the consumer. We mark each unit up for a 100% ROI, sell a two million of them per day, and we are making an easy $100,000 per day after expenses! I'm rich, bitch!
Not so fast, hot shot...​
Hospitals aren't about to complicate their lives by buying these, spending money to train their employees how to use them, on top of regular disposal training! They'd have to justify the expense to the insurance companies, and they'd eat costs on private pay patients who can't pay. They don't care if their nurses contract the bird flu, because they already offer them insurance packages as it is. And if they get a long-term illness, the nurses will get treated at the hospitals and the doctors will get a kick-back from selling the newest, hot-off-the-expensive-R&D-table pharmaceutical treatment.
Nice try. In a world that isn't broken you'd be a hero, saint, and billionaire.
Conclusion
Looking for red flags is a part of really thinking through the psychology of your demographic, the acumen of your potential competitors, and the moral orientation of those in control of the money you're going after.
But a red flag isn't the only reason you should discard an idea. Problems exist everywhere, and while you'll never encounter the perfect situation, you can minimize your risks intelligently.
Tomorrow we will show you how by walking you through conducting Market Research.