Joined

Oct 7, 2014
Messages

144
Likes

155
Degree

1
Hey guys,
Vinny here
. Very excited to be one of the chosen CC9. You guys have my word that I'll keep you updated AT LEAST weekly on where I am on this "project". It's more than JUST a project for me though. Failure isn't an option.​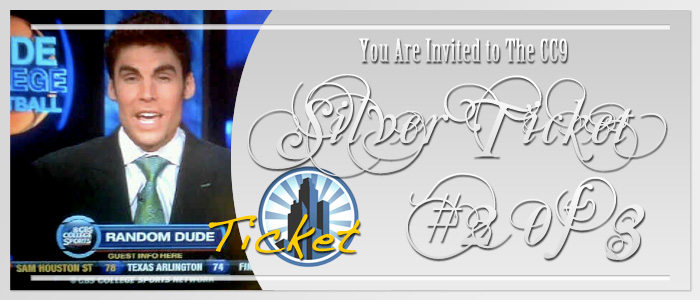 Having said that
, I guess it'd be good for you to know what niche I'm going in. I'm going to be pretty broad here and just say consumer technology in general. Not brand specific. I tossed around the idea of starting a fresh site for submitting to the CC9 but chose to stick with one that I've been working on for
SEVERAL
years.
My overall goal of the traffic leak experiment is to grow this site to be the "go to" resource for people looking for answers to common questions having to do with consumer technology.
What will I gain? You know I've given this a lot of thought and it really comes down to reputation and branding. There will be of course monetary gain… but being able to say, "Check my online resource at xyz". That would be epic. Something to be proud of. This project isn't some website I came up with overnight. It's the real deal.
By growing the trust factor from this website I should be able to directly build my audience and thus customer base. Not to mention there will be numerous affiliate marketing opportunities for services and products.
It's hard to fix a certain amount of hours that I'd be willing to dedicate to this. Honestly whatever it takes. I could easily say I'd give 2 hours a day… but if there is an opportunity and I have to work all night every now and again it will be worth it. I'm just going to give it my all.
Checking GA it shows me that I've had just over 4.6K unique visitors over the past 30 days, of which an astounding 92% from search. Sounds great, right? Well I also have a 92% bounce rate from that traffic.
Not so great
. Those that DO stay end up staying for just over a minute. I'm extremely anxious to get started on the initial part of on-page optimization.
I've given doing a YouTube channel some thought as I really believe this niche could benefit from it. My regular audience isn't tech savvy. I'm pretty good at explaining something technical in a non-technical way. Really plan to utilize this. It's been on my brain for months but being "out in the open" really encourages me to get in gear!
Right now I'm at ground zero in regards to optimization. During the initial CC9 submission it made me realize how lacking my onsite is. I had planned to start once the CC9 were announced regardless if I was chosen or not. Having been chosen I haven't started because I don't want to make more of a mess of things; just to have to go back and un tweak things that might get chopped anyways. Awaiting my individual assessment of how messed up I am and then will move forward full speed ahead.
Until next time,