Joined

Aug 3, 2014
Messages

39
Likes

78
Degree

0
Hello Builders, I was fortunate enough to get my hands on the Becky / Taylor Swift ticket to be a part of the CC9. I would tell everyone that I will do my best to prove I am worthy to be a CC9, BUT....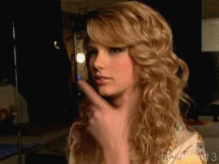 I WILL SUCCEED!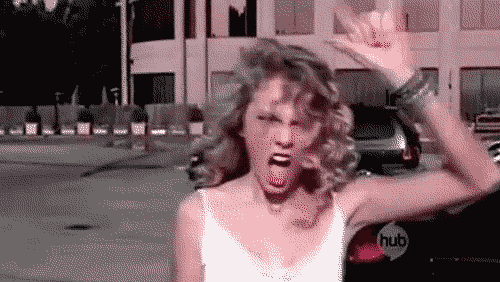 A bit about me:
I have been rolling in the digital mines for just over two years now. I was drawn to internet marketing because I hate the idea of having a "real" job. Love the fact that I get out what I put in, and the only person I can blame for my successes or failures is myself. After starting from absolute zero a couple of years ago, I have learned a lot! I'l be the first to admit that I still don't know much though, there is always more to learn and I feel like I have only scratched the surface.
My niche:
After dabbling with a few random sites, I found my home in the health / information niche.
Goals:
To no longer rely on the almighty Goog's for my traffic. I have tried a few traffic leaking techniques in the past, with little success.
In the past I have generated my revenue via affiliate offers, I am now trying my hand at being the man with the product. I have quite a bit of money invested and I wan't to move my first batch of product within the year. Building up a good amount of traffic is paramount to this succeeding.
What I get out of it:
First and foremost I get to rub shoulders with like-minded individuals and those on BuSo who have already "made it". This will not only keep me motivated to learn more and work harder, it will give me a much clearer path to follow.
I will get to shift focus from catering to google's every whim, instead building traffic through different, and previously un-tapped channels. This will help me with my current projects and new ones down the road. I will no longer be prisoner to the SERPs!
Time allotted per week:
Well, as I mentioned, I have quite a bit of cash tied up in this project and this is my day job. Therefore I expect to spend no less than 20 hours per week on this project specifically. I do run an information based site that will be feeding into this money site, so I will be keeping up with it as well. Seeing as this is a remarkable opportunity that I will not squander, 40+ hours per week is what I will be aiming for.
Traffic:
Right now I am pulling in about 10 visitors per day. This is because I am waiting on the product itself (which is arriving sometime next week) before I point my information site to my money site.
Currently traffic is coming from my social media efforts, trying to establish my brand to hit the ground running on launch day.
I am hoping to get a few hundred visitors per day by the end of this boot-camp. I have never had a site that generated a HUGE amount of traffic, my most successful endeavors still only bring in 300-500 per day. After learning the ropes of traffic leaking I am going to implement them on these other sites and hopefully raise that number 2 fold.
Personal goals:
To reach the next level. Over the past couple of months I feel I have just been coasting along, keeping up with my projects, but never taking them to the next level. This is in part due to dealing with all the logistics of starting a business, but also becoming too complacent with my current revenue. I wan't to get back into the 10+ hour days of work that brought me to where I am today.
Getting better at sales copy and building landing pages is also high on my list. I don't feel like I am totally inept, but I realize I could really up my game in this department. I feel there is a gap between what I know and what I actually end up doing, which is a problem that I will address.
Where the project is at:
My project is up, and for the most part I would consider it "passable". I have spent quite a bit of time and effort on making my site look legit, giving it that clean, functional presence that people will trust immediately.
The site itself has been up and running for a couple of months, but I have not done anything to generate traffic aside from building a social presence. I have a couple of in depth information based pages, but this is not an article heavy project (currently).
This CC9 will be going from zero to hero.
So this gives you a bit of info to bring you up to speed with my project. If you have questions or wan't me to clarify any points made, please let me know and I will do my best to give you all a clearer picture.
Stoked to be a part of the team and to learn along with the rest of BuSo!