Joined

Sep 3, 2014
Messages

4,690
Likes

9,050
Points

9
The Fastest Wordpress Theme. It gives your users what they want when they want it, and gives you an SEO edge over your organic competitors. Oh, and it's fully responsive.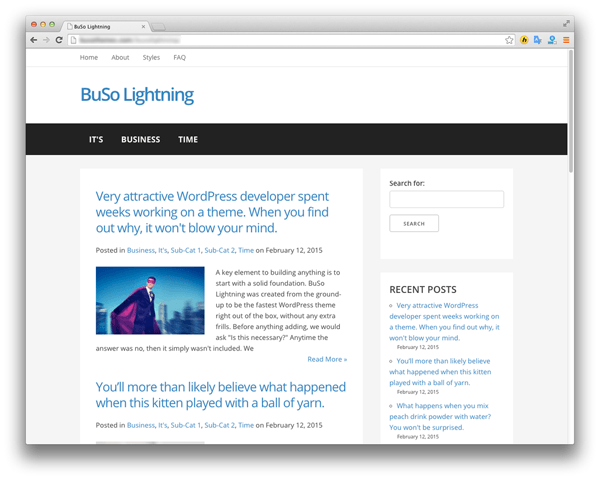 Why Did I Create BuSo Lightning?
​
We've had some great threads about page speed, optimization, and the many benefits of having a fast website. They've resulted in many of us toiling over our clunky, bloated Wordpress themes. On the one hand, you don't want to use too many plugins but on the other hand, when you buy a theme that already has 1000 features built-in then the result is sloppy on the backend, slow on the frontend, and an absolute headache when you try to optimize or customize their features.
There are other options besides WordPress, but WP is still the practical choice for most users for a ton of reasons. Builder Society decided to push WP to the limits when it comes to blazing speed.
Who is BuSo Lightning For?
​
Lightning is for those who value:
[ ] Incredibly fast loading-times.​
[ ] Clean, minimal design that you can customize and build upon.​
[ ] Better search engine rankings, better conversions.​
Choose any 3.
Choose Buso Lightning
.
"Okay... So Prove It!"
and I shall...
​
Exhibit A:
Shared Hosting
Here is an example of Lightning at it's core. This is what can be achieved when you're pulling down only HTML & CSS with efficient PHP and a clean MySQL database:

​
Performance Grade = 100?
Perfection.
HTTP Requests = 2?
No frills, and fully functional.
Page size = 5.6kb?
Just HTML & CSS
& System fonts.
Is a load time of 664ms that amazing? To most people, yes. To us concerned with page speed? It's okay. This is what you get on a typical shared server. This test was performed on a shared Hostgator server I use for staging and development. Since most people are still rocking a shared server, this would be an eye-opener.
Imagine having this sucker on a VPS or a Dedicated server?
You don't have to imagine, let me show you...
Exhibit B:
Virtual Private Server
Here's what's changing... I wouldn't leave your users hanging with an inconsistent experience by serving system fonts, so I added an appealing Google Font. I also filled up the demo with posts including featured images so that the rolling posts on the homepage would display like it would in the wild. Then
@The Engineer
moved it over to a VPS...
Even though all of these new elements were added, check this out...

​
Performance Grade = 97?
Killer.
(It's not 100 only because you can't cache 3rd party fonts.)
Requests = 11.
Boss.
Even after filling it up with images, it's still coming in at ~50 less requests than other themes.
Page Size = 141.8kb.
Tiny for a blog.
That's because I've got Wordpress optimizing image sizes for you so you're serving the exact right size picture instead of displaying huge images squeezed into small areas.
"Your website is
faster than 99%
of all tested websites"
and last but not least...
"You're telling me you can load a full-on website in less than 3/10ths of a second? "
Yep.
"And this isn't a flat-file one-page lander? This is a database-backed dynamic Wordpress site?"
Yep.
I'd be a meanie if I told you to never settle for less, but didn't help educate you on how to achieve it.

I'm going to do you one better. We can discuss page speed optimization in the DevOps forum. Right now, I just want to give you the ability, no strings attached...

That's right.

FREE.
​
Don't worry, it's not cut and run. We've submitted this beast of a theme to Wordpress.org so we can be in their official repository to push out updates and advances. And they will be coming. The Theme Panel you'll find in the Dashboards (that's right, it has a theme panel that gives you some killer options) will be updated to provide even more options based on your feedback. I'll take it all into consideration as long as it doesn't impede the main goal... Speed that strikes the browser as fast as lightning!
Until I add in my own update notifier or it's approved in Wordpress.org's repository, it'll be member's only. This way we'll have a way to announce new versions if anything critical changes in Wordpress before then.
Member's Only
Demo & Download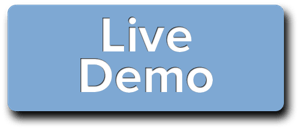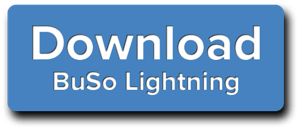 Now Version 3.0! Click to read the Update post! (It's even

faster!

)
And don't forget our
Official Support Thread
if you need help
​