Greetings Nerds,
Long-time lurker, newish poster. I had an account before but it has been lost to the digital ages (it was a stupid name anways). I've been lurking around reading and absorbing information in this space for the better part of a decade, maybe more. I bought my share of crappy ebooks in the beginning, and quickly cultivated the ability to read between the lines and try to see what was really going on -- or not going on with many pitches.
I've built several SMALL businesses based on the ideas and techniques I've found and learned some very expensive lessons extremely cheaply, but I have always been defeated by massive roadblocks/life events. Several years ago, around the time of the CC9, I was ready to take the plunge and go all-in. I was ready to burn the ships as
@Ryuzaki
or maybe it was
@eliquid
or
@CCarter
(I haven't been able to find that post again... yet) had said to do in one of their epic posts.
But I took a look around, gathered my own inventory, and found that years of waiting tables to make ends meet had left me with little in the way of ships. I had no degree, no career path, no car, no assets, and little did I know at the time, soon to be no social circle from a bad breakup.
There, standing on the edge of the void, I chickened out.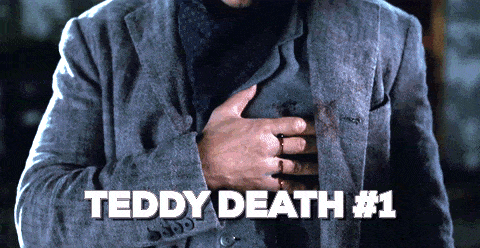 I rationalized it, I told myself, "You can't burn ships you don't have." "You have to have a life before you can sacrifice it at the altar."
I had to make myself better.
So I went back to school, into the black hole, at 27.
Halfway through, I got a job cold calling for a small 20 person SaaS selling SEO ranking tools to Mid and Enterprise level clients. It was a bootstrapped (mostly), extremely lean operation, that had just taken on a bit of capital to grow the sales team.
I got an Associates Degree, and a certification or two. I'm now one semester away from my Bachelor's degree in Management Information Systems. I've worked my way up from cold calling to IT/Tech Support to CRM Admin and finally to a systems analyst position. The company has quadrupled in size and revenue. We are closing in on some pretty significant targets, I get to hone my skills (some of them...), learn the industry (parts of it...), get valuable certifications (Salesforce, Marketo, PMP), Manage large projects, and watch software sales and purchasing from both sides.
But guess what returned?
The call of the void.
The closer I get to the end of the tunnel, the louder it gets. It's like a train whistle blasting at this point. Every day is groundhog day at the office. I build on top of a foundation that I didn't lay and no one else knows. Things fail at random from lack of planning and systems implemented years ago and it's a constant game of whack a mole on top of a house of cards. I've done what I can but I am passing torches as fast as I can and there is still so much more to do. I'm just one man. I just keep the train on the rails as long as I can while attempting to build more rail line for the miles ahead when time permits.
Imagine how I felt when pulling out of my tunnel vision and starting to try to remember who I was and where I came from (and most importantly where I was going when I started this path) when I noticed an email from BuSo in my personal email account -- and when I came here there were still people actively contributing!
Spoiler alert: I was fucking thriilled
It's a little quieter than it used to be, but I don't mind that. I'll be making plenty of noise around these parts in the days, weeks, and months to come.
I just have to dust of the rust and cobwebs.
My Strengths:
-Fast Learner
-Tech Savvy
-Longtime exposure to industry
My Weaknesses:
-Imposter Syndrome
-Survivor's Guilt
-Semi-Rusty Web Skillz
My Opportunities:
-ANYTHING-- after being exposed to the relative "talent" level of many of the people I have come into contact with, I feel confident I can do better in whatever I do than 90% of people
My Threats
-Myself
-FOMO
-Family and Life "Obligations"
-Financial weakness - I'm a poor student, I did get a raise recently, but after COL in a HCOL area, transpo, food, sanity, I've been running a deficit.
Favorite Marketers
Above mentioned BuSoErs of course (not in order hah)
u/humblesalesman (deleted account but content is still out there)
u/w1zz4rd
u/localcasestudy
More that I will remember as I find them again.
My goals:
I plan to embark on a journey to success (defined as learning, growing, and hopefully profiting) and document it in a Lab thread. I have a few ideas, and a few more, but laying the proper groundwork in terms of market research and strategy will be key.
Extremely happy to be back.
Stay Tuned.
Last edited: